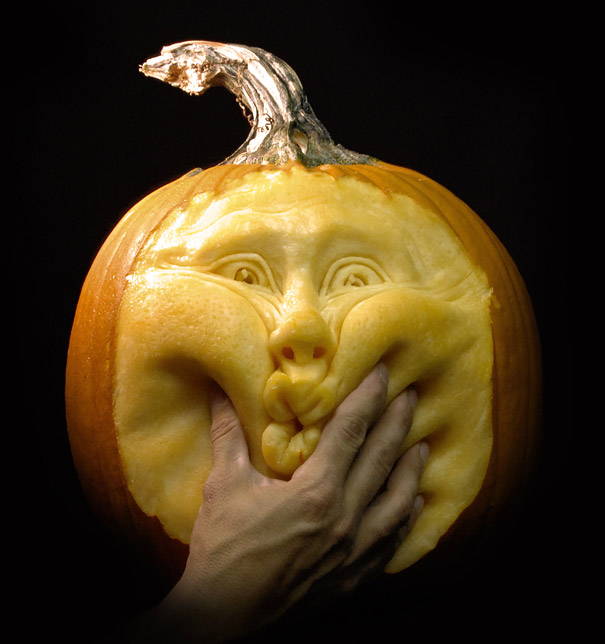 You all missed Halloween right? Because of Sandy and what not. Well here is a little post-Halloween art to brighten up your day.
Ray Villafane's pumpkin carving career started back at Michigan School called Bellaire where he used to be an art teacher. Once he was asked to help out with Halloween decorations at school, and given a pumpkin to carve. Ray saw it as any another piece of clay as opposed to a large vegetable and by using his common clay carving tools, created his first artistic pumpkin. The kids loved it so much that they kept bringing him new pumpkins and Ray would get more and more creative.
Ray then showcased his skills on the Food Network's Challenge Show, and his overnight success allowed him to resign from teaching in 2006 to pursue a full time sculpting career. Despite all of the big name products Ray was sculpting, the public seemed to be most intrigued with his on going pumpkin carvings. Ray has been featured on many TV shows including The CBS Evening News and in 2010 Ray was even invited to carve pumpkins at the White House!
Images [ via ]