Do you check the composition of baby food as many moms and dads around the world do? Or do you trust the big-name manufacturers? If the latter option is closer to your heart, remember that such an approach does not guarantee that your child will get really healthy products.
There have been numerous revelations in the press that even the most famous manufacturers, whose brand is synonymous with quality, sin by adding to the composition of baby food ingredients that are not the most beneficial for babies.
Choosing foods based on the age of the baby
The safety of baby food also depends on how it is appropriate for the age of the child.
Breast milk is the best food for newborns. It contains all the ingredients and antibodies your baby needs to protect him or her from disease. The WHO recommends breastfeeding until 6 months and continuing to breastfeed as long as you and your child need.
But if you cannot breastfeed your baby, formula feeding can help. Although baby food manufacturers try to make its composition as close as possible to breast milk, the baby should only be fed with formula when breastfeeding is not possible. Add bottles and formula to your newborn checklist.
At 6 months, the baby begins to try his first complementary food, and by 8-9 months, the amount of breast milk or formula in his diet decreases to 50%. The rest falls on dairy-free porridge, vegetable, and fruit puree.
From 12 months baby can be given fish or meat puree and dairy products: cottage cheese, yogurt, etc. Just ensure they do not contain sugar, which is extremely undesirable at this age.
The baby's diet becomes even more varied from two years and above: you can give your little one juices (all the same without sugar) and tea. In general, at the age of 2, the child can be transferred to a healthy adult menu. Of course, without sausages, salty, fried foods, etc.
What ingredients should not be in the baby food
In the production of baby foods, it is forbidden to use substances and additives of chemical origin, such as:
artificial colors;
flavorings;
preservatives;
food additives;
sugar, salt, and spices.
It is also unacceptable to use genetically modified products, such as soy. The presence of additional components such as corn, wheat starch, and rice flour are allowed in baby food. These additives increase nutritional value and contribute to the easy digestibility of the product. But for the first complementary feeding, it is better to choose puree, which does not contain even these additional components. The composition of baby puree should include water and natural ingredients: vegetables, fruit, meat, or fish.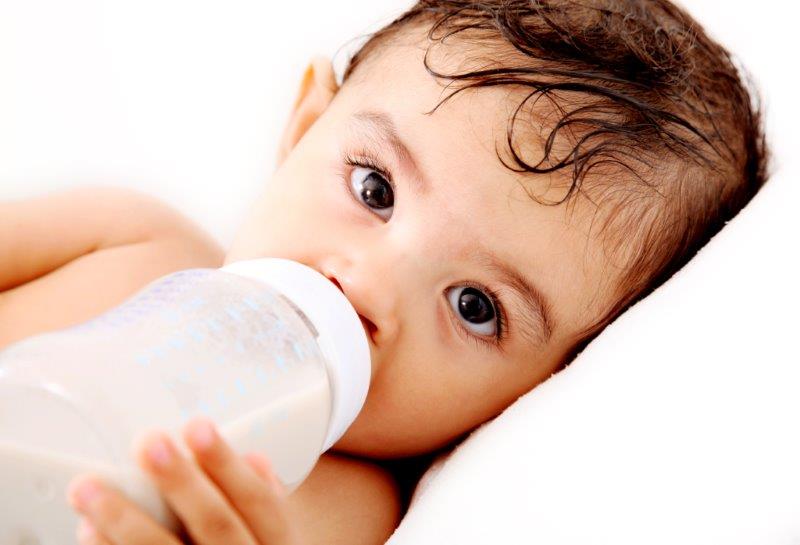 Healthy eating – healthy baby
All baby food undergoes many and various quality and safety checks. Not only juices and purees are monitored, but also the cooking process. No pesticides, toxic substances, or antibiotics in fruits and vegetables must be used to make baby food. And only if all the requirements are met the product can be certified.
As you can see, choosing good baby food is not that difficult. You just need to know what to pay attention to, take into account your baby's preferences and trust the proven brands, most of which you can find on Organic's Best. And let every spoonful be healthy and tasty for your baby!
Love this article? For more beauty, style, travel, and trending topics check out The Luxury Spot on Facebook. Like us and we'll love you back!