Unless you've been living under a rock or just blacked out the entire weekend, you've probably heard by now that Kim Kardashian popped out a perfectly healthy baby girl on Saturday morning. Yay, congrats Kim and Kanye! While we're still anxiously waiting to hear what krazy "K" name the little nug will be blessed with, we thought we'd go ahead and speculate about something other than that. So yeah, today we're taking a stab at what this famous newborn's wardrobe will probs look like. Errrr, here goes nothing….
1. If she's anything like her mom (and apparently she's a total mini-me), we have no doubt baby Kimye will be taking a walk on the wild side in some sassy leopard print.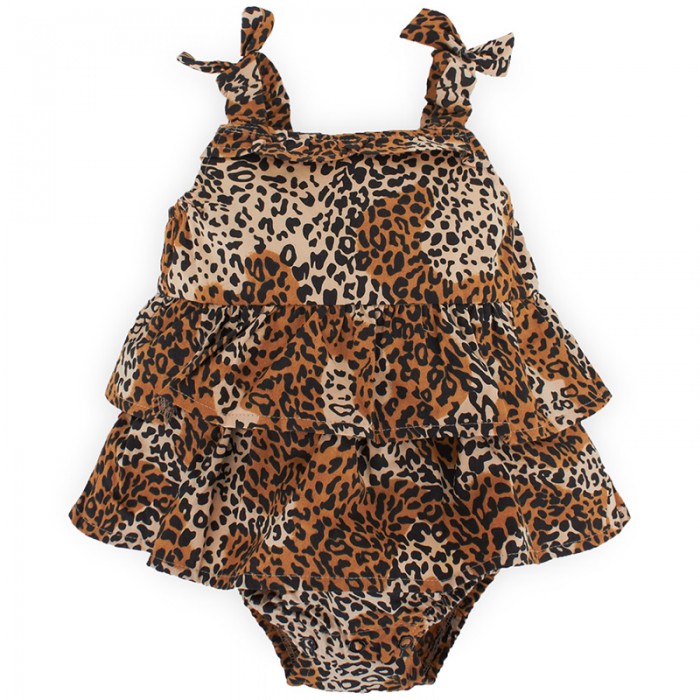 Oh Baby London Tiered Leopard Print Body, $49.50
2. Mom and dad both love designer names (and showing off). So clearly their little princess will be dressed in nothing but the finest, even at the pool!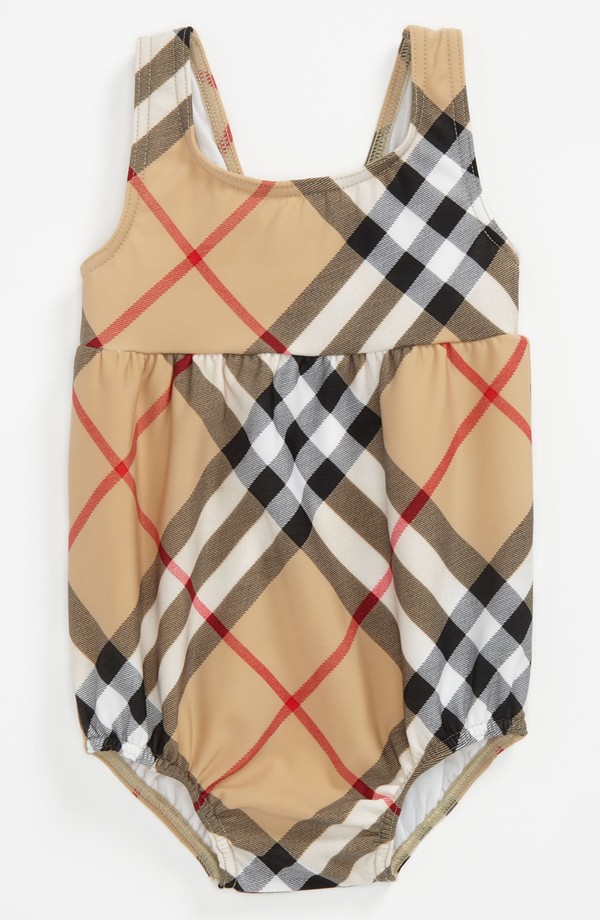 Burberry Suzanna One Piece Swimsuit, $85
3. A baby's gotta have proper Paparazzi attire, right? This is the perfect animal print dress for baby Kimye to steal the spotlight in all her upcoming photo opps.