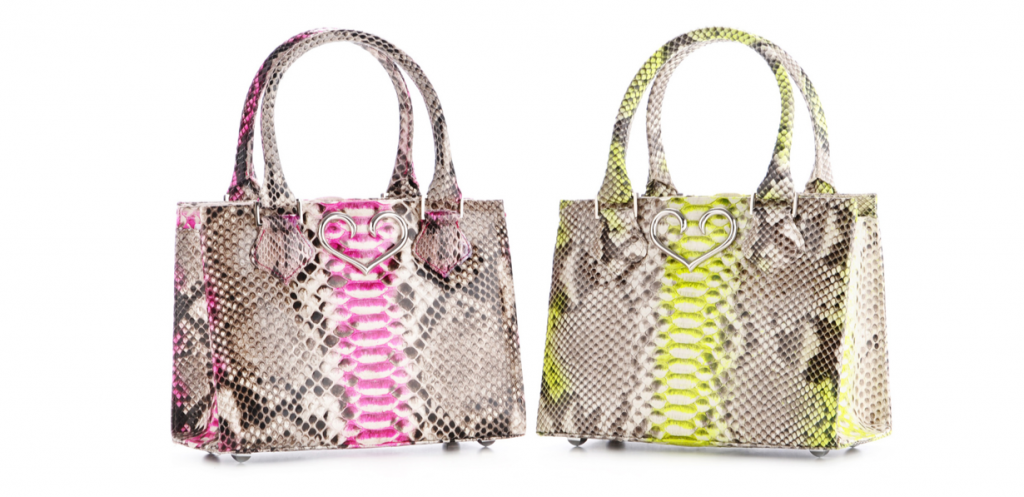 For some, November is a time to reflect on their lives, be thankful of friends, families, and life's blessing. Don't get me wrong, I am thankful for all of that stuff, but I am also thankful for fashion. And so, I have begun composing my "What I Am Thankful For" list for November 2012, and Ramiro Encizo's bags are on the top of my list.
Ramiro Encizo New York began as a high luxury handbag brand started by Ramiro Encizo in 2010 after leaving the luxury accessories firm Judith Leiber. The designer was inspired by the fabulous lifestyles of his clients and wanted to establish an ultra-exclusive brand that was tailored to such women.
He uses the highest of quality skins such as Ostrich, Python, Lizard, Crocodile and Alligator are selected, polished and cut by hand before they are made into a beautiful handbag and accented with a signature Ramiro Encizo heart and nameplate. When a handbag is purchased, it is meticulously wrapped and delivered in a signature gift box and ready for a very lucky lady to enjoy.
Ramiro explains, "I launched my own brand because I wanted to offer beautiful & luxurious handbags to a select group of discerning women around the world. These ladies are cherished wives, powerful executives, philanthropists… even royals. They have amassed extensive handbag collections and they want something special that very few other women have. The sense of exclusivity that I have created with my brand makes them covetable pieces of art. To receive a Ramiro Encizo handbag as a gift is a special moment in any girl's life. It's heartwarming to know that these glamorous women choose my designs to complement their already fabulous wardrobes!"
Shop Ramiro's entire collection here