If you're in NYC, you know it's about 100 degrees today (really). If you're anywhere else in the world and it feels warm, it's probably because you're just getting the run-off of NYC's excessive heat. I woke up this morning knowing I'd have meetings, people to see, and a fair amount of time being outside (bleh), so I knew I needed to find a way to look relatively cute without sweating my brains out. I finally got around to trying the little tube of MD Solar Tinted SPF 30 Gel that my friend Lori sent me to try out. It's genius.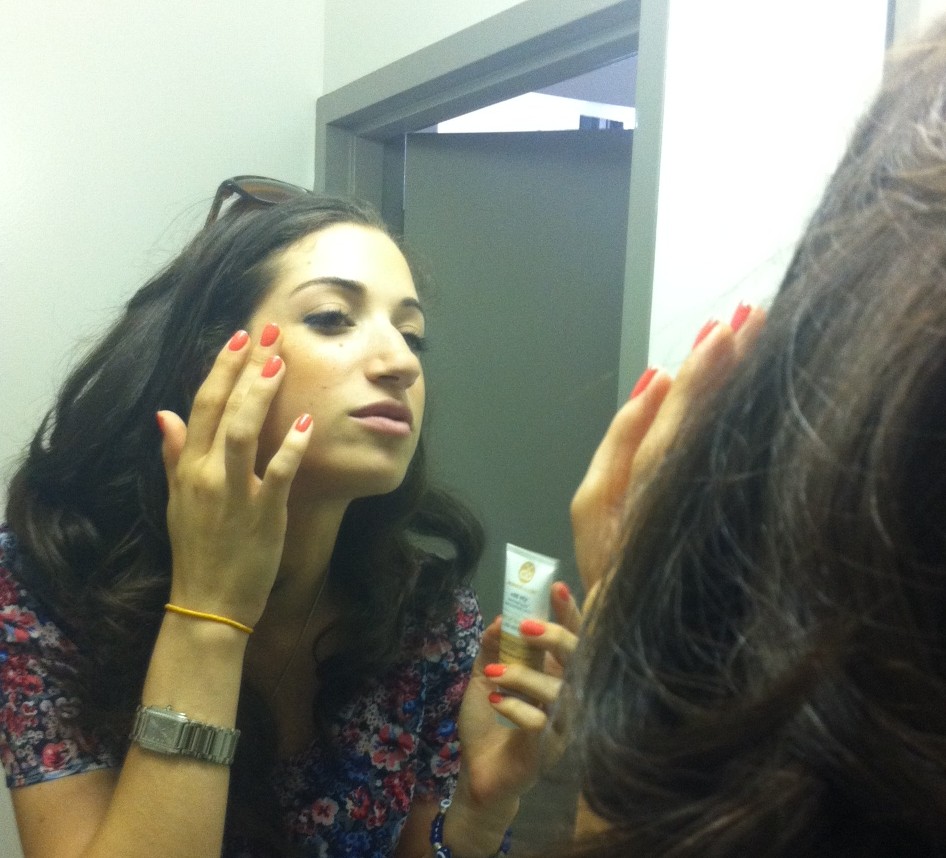 It's a tinted gel that goes on super smooth, covers minor skin imperfects, is velvety to the touch (hello, perfect makeup primer), and magically provides you with ample protection from the evil sun (both UVA & UVB rays) that warps our beautiful faces into old, wrinkly witch faces. Oh, and did I mention that on this 99 degree day I'm not getting super sweaty anywhere on my face? That's pretty miraculous considering most primer-like products make skin little sweat factories.
$24 for a tube that'll last you about 2 months if you're the type to apply it every morning.