I honestly think that bronzer may be one of the best inventions of all time. Everyone always looks better with a bit of color, and if you can have a summery glow all year long, why not? However, I've run into a few bronzer mishaps. I am fair-skinned with a boatload of freckles and some bronzers have actually made me look like an oompa loompa (or Paris?) Despite all my unfortunate bronzer experiences, I have found two great products:
This bronzer is perfect for ALL skin types, and goes on smoothly. The natural bronze color is semi-transparent so you don't look like your face is caked in makeup. Plus, Xen Tan makes self-tanning lotion, so you can have a radiant glow all over!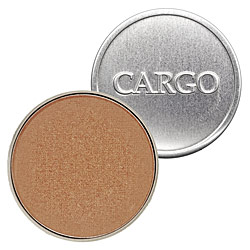 Since things are going to start heating up outside relatively soon, this bronzer will be perfect for those sweaty summer days. This bronzer was perfect for my new found gym obsession, it stayed put even after an hour on the treadmill! Although it's a bit dark for my skin right now, it will be perfect in the summer after soaking up the sun.
Disclosure: All products were provided for review. No monetary compensation was received for this review. All opinions belong to the author.