While winter whether often takes the blame for dry, chapped skin, the summer months with the dry heat and dehydrating air-conditioning can often leave our lips less luscious than ever. As a chapped-chica myself, I have made it my mission to find the balms that actually work to heal lips, not just mask them temporarily. And while I have my personal favorite (ahem, By Terry's Baume de Rose), I get that not everyone wants their lips tasting like roses (nor can stomach the $58 price tag, even if it is the best), so below find my tried and true top ten favorites that include rose-flavored and mint, tinted and not, organic and not so much, from the absurdly pricey but worth it (if you can afford it) to the amazingly affordable.
1.  By Terry Baume de Rose – My personal favorite after all this luscious-lip-licking testing, this balm plumps and nourishes with rose flower essential wax for intensive moisture, pastel oil to stimulate cell renewal, and healing shea butter for cellular growth. It also has SPF 15 and antioxidant vitamin E! Bottom line: I love it. ($58 at spacenk.com)
2.  Lavanila Healthy Lip Butter SPF 15 – This all-natural balm boasts of Shea, Kokum, Illipe, and Cocoa butters as well as coconut and mango oils and SPF for instantly absorbed hydration with antioxidant protection. If you like vanilla, you will love this. ($16 at sephora.com)

3.  Nude Lips – As if its organic blend of vanilla monoi, cupuacu, and shea butters weren't enough to convince you that this balm is worth trying, it's packaging is similarly simplistically stylish, and its effects are surely superurb. Nude really does make lips luscious naked. ($14 at sephora.com)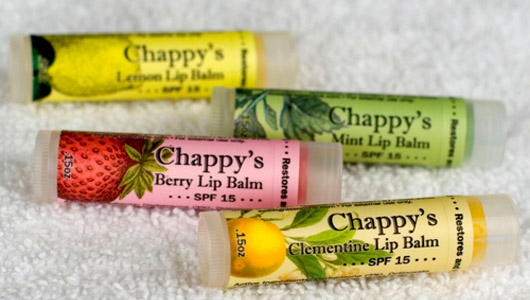 4. Chappy's Lip Balm Stick – for those partial to the basic stick, Chappy's is an all-natural and, need I say, more luxurious version. Available in mint, lemon, Clementine, and berry, these lick-able lip-healers, formulated with mango butter, jojoba oil, beeswax, and meadowfoam seed oil, moisturize and protect in a convenient twist-up stick. Classic, but better. ($3.50 at sweetgrassonline.com)
4. 
5.  Snog Balm – named after a British and Australian expression for a passionate kiss, these pocket sized balms (available in mint, cherry, strawberry, and unscented) will ensure your pout is prepared for a "Snog" no matter how small your purse or pocket. ($3.50 at snogbalm.com)

6.  Kanebo SENSAI Cellular Performance Total Lip Treatment – While the taste of this one is a bit like licking your face cream, it really does feel like lotion for your lips and is ideal for a lip treatment under your favorite lipstick. Plus, it doubles as an anti-aging treatment by stimulating collagen production for better tone, elasticity, moisture, and plumpness. (Scarlett Johansson also swears by it – and if her lips are any indication, this one's a keeper.) ($65 at bergdorfgoodman.com)
7.  PeaceKeeper Perfect as is Lip Balm – while this balm, infused with rosebud oil and stevia, tastes fabulously sweet and moisturizes wonderfully with its organic ingredients, this balm is also a perfect pick for your pucker because all profits, after taxes, go to support women's health advocacy and human rights issues. ($7 at iamapeacekeeper.com)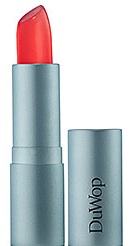 8.  DuWop Icedteas – For the lipstick queens among us who find anything resembling lip balm or chapstick to be too childish and unsophisticated for your taste, DuWop has created hydrating and UV protecting moisturizing sticks that are packaged lick lipstick, go on like gloss, taste like those soda-flavored chapsticks you loved as a kid, yet moisturizes like a brilliant balm. ($19 at sephora.com)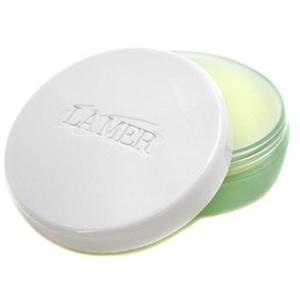 9.  La Mer The Lip Balm – This mildly minty and somewhat sweet balm includes the coveted nutrient-rich broth found in Crème de la Mer as well as Marine Anti-Freeze Protein (a protein that prevents aquatic marine life from freezing) for a balm that not only tastes great and looks lovely, but actually helps strengthen the moisture barrier of your lips for a longer lasting moisture retention.  It's pricey, but oh, so worth it. ($45 at neimanmarcus.com)
10.  Kyoku for Men Lip Fuel – For the men and women out there for whom lip balm is decidedly too feminine and fruity, Kyoku for Men has a solution for you. Their Lip Fuel, with SPF 15, is formulated with organic butters to moisturize, avocado oil to heal, and peppermint and green tea to energize, yet comes packaged in a masculine black tube in an equally manly black box. Your discomfort with lip balm is no longer an acceptable reason for you, or anyone else to go on with chapped lips. ($11 at kyokuformen.com)
Disclosure: All products were provided for review. No monetary compensation was received for this review. All opinions belong to the author.