Beyoncé is getting some attention about her "power trip" this past weekend, which occured during her performances at the Barclays Center in Brooklyn. I personally, have no problem with it.
Before Beyoncé performed "Naughty Girl" from her album Dangerously In Love (2003) a sexy Beyoncé voiceover accompanied footage the Queen dancing in a chair. "This gift can give you power," Beyonce teased. "What will you do with this power? Would you let go? Would you surrender? I can make you surrender."
Now lets assume this form of power comes with the high of the energy of performance and from the emotional honesty of the moment; everyone says that a music high is real, right?
Regardless, I will surrender to anyone who dances like this…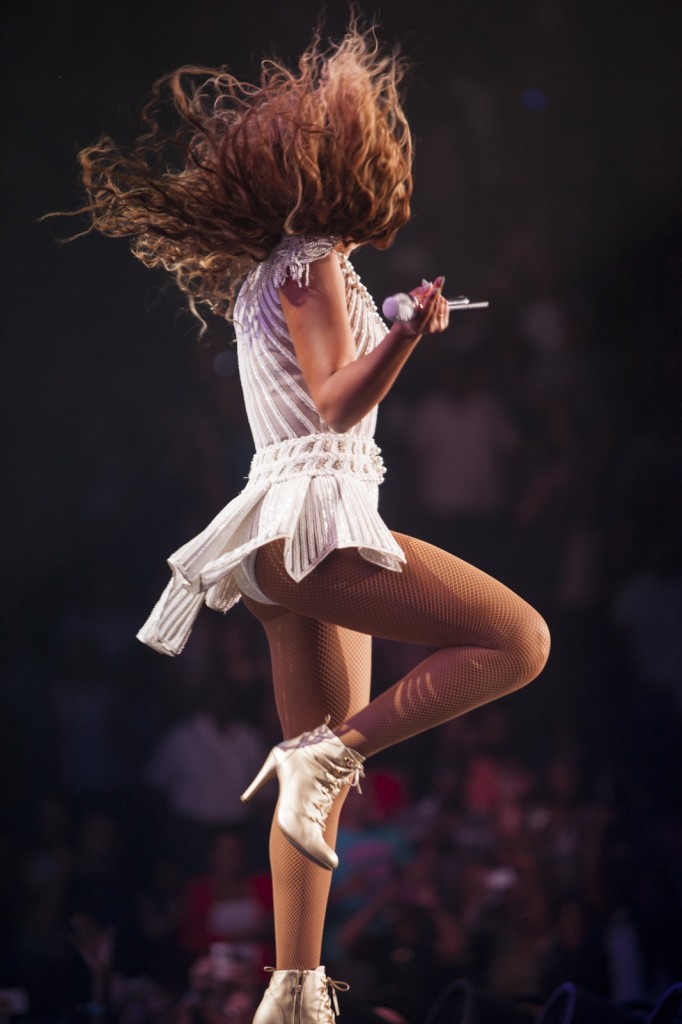 sings like this…
moves like this…
smiles like this…
and looks like this…
Images via I Am Beyonce