YAY! Brandless vegan gummy vitamins exist now.
Scientific fact: gummy vitamins are 100% more delicious than any other variety. Unfortunately, most gummies are made with animal-sourced gelatin, which isn't very vegan-friendly, kosher, halal, or generally appealing. To make matters worse, the few brands making vegan gummies are prohibitively expensive — who wants to pay $25 a bottle for what amounts to nutritionally dense gummy bears? Not a single human on Earth, which is why today's launch of Brandless vegan gummy vitamins is beyond exciting.
If you're not already familiar with Brandless, it's an online retailer of just about all the things you might normally want ranging from healthy snacks to things on a newborn baby list — all without major marketing campaigns driving the prices up. The entire range of products amounts to just a few bucks a pop, including the new Brandless vegan gummy vitamins.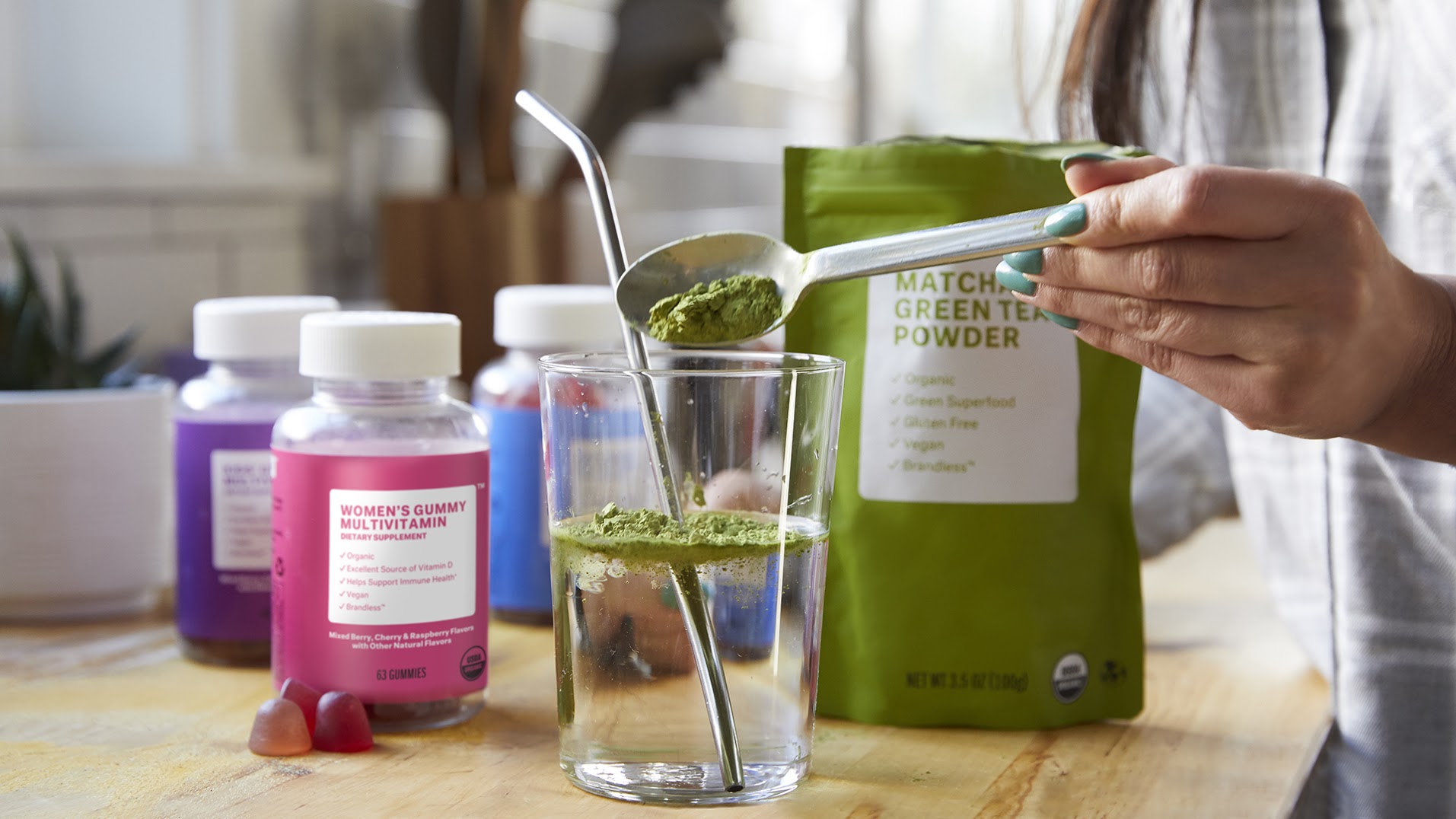 The range includes organic vegan gummy multivitamins for men, women, and children retailing at a very-reasonable $9 per bottle. Each of the formulas boasts a minimum of 60 pieces per bottle, organic vegan ingredients, and immune system support. They're also made in the USA and an excellent source of folate, B6, B12, and E — all of which may increase scalp circulation and even help fight skin woes like fungal acne.
You can check out the entire range here, and enjoy free shipping on orders of $48 or greater.
Love this article? For more beauty, style, travel, and trending topics check out The Luxury Spot on Facebook. Like us and we'll love you back!