Breathable nail polish exists, because air is everything
Breathable nail polish. Who knew that was a thing?  Who hasn't taken "time off between manicures to let their nails breathe?" It's an especially good idea if you're a fan of traditional nail polish and over the top styles like duck flare nails, art-heavy pink quartz nails, or oh-so-trendy carrera marble nails.
What is breathable nail polish, anyway?
Up until the release of the Orly Breathable Treatment + Color Nail Polish line, the concept of breathable nail polish wasn't really around. It makes sense though, right? Simply put, breathable polish is structured in a way (on a molecular level) that allows for air to pass through to the nail. Normally nail polish is nearly impenetrable for both air and water. But is that a good or a bad thing?
Problems with breathable nail polish
There are a few issues that I have with breathable nail polish, as a nail care enthusiast. First of all, your nails don't breathe. Nails get all their goodness from your bloodstream, not the air around you. In fact if you're having a really difficult time with growing your nails, you may have an underlying nutrition or health issue. So is breathable nail polish even useful? Maybe.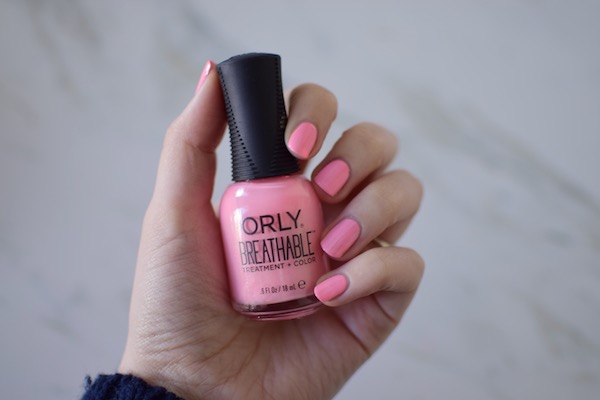 What about water and other moisturizers? It stands to reason that breathable nail polish lets in moisture too. Regular nail polish has that tight structure that keeps out water and air from your nails. So, if you want to use your regular base or top coat along with your breathable polish, it totally defeats the purpose. This means, unless you also get a breathable base and top coat, you have to only use the breathable polish to get the benefits.
Breathable polish benefits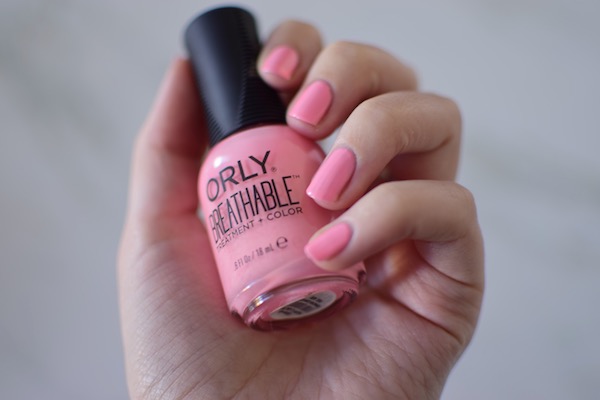 After a few bad breaks I'm in the trying to grow my nails out stage. Here's hoping that the permeability of breathable nail polish lets my cuticle oil through to keep my nails hydrated and flexible. Not using a base or a top coat felt down right wrong. But after four days wear and no chipping, I'm pleasantly surprised with how good my breathable manicure looks. Is breathable nail polish the secret to keeping my nails hydrated? I believe so! Now to wait a few months for the long nails of my dreams.
Love this article? For more beauty, style, travel, and trending topics check out The Luxury Spot on Facebook. Like us and we'll love you back!