"I think the longer I look good, the better gay men feel." -Cher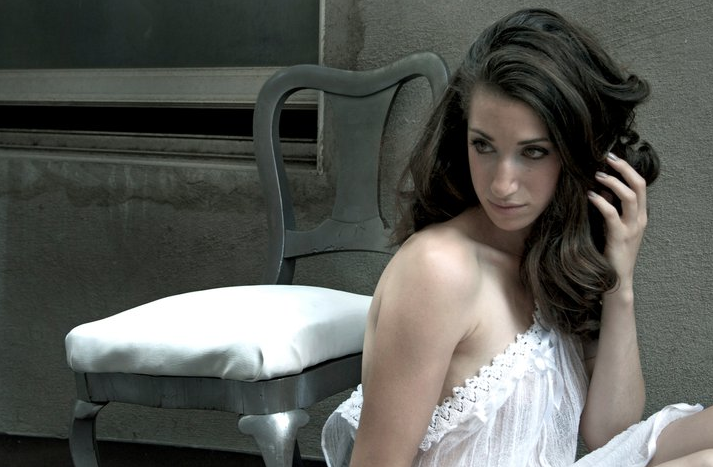 1. Sometimes You Just Have to Get Naked. A few weeks ago I spoke to my fave photographer, Gary Randall, about a somewhat wild photo shoot. Gary had all these ideas- a Fire Island beach shoot, a friend's roof overlooking Central Park, and even the inside of an abandoned hamburger joint in Midtown where Gary once got engaged to a Russian mail order bride. Last week he called me and said, "Sister, we're doing this next week. It's going to be raunchy, so come braless… I mean, you're single now." So, without giving it much thought, I agreed. And so I was topless and naked on Gary's industrial-looking rooftop in lower Manhattan. I think I must've flashed at least 400 passersby as the shoot went on, complete with two of our close friends looking on in cheap, plastic lawn chairs. There was something absolutely freeing about having the courage to bare all, somewhat gracefully, in the middle of Manhattan (although I wonder if I could've been arrested).
2. TORONTO. As Gary worked on shooting me in all sorts of new and interesting lights on Sunday, I mentally recovered from my 48 hour stay in Toronto. I love Toronto. It's not quite New York in terms of energy, but it's got some kind of Europe-meets-Chicago feel that I happen to love. I was there visiting an especially dear friend of mine, who was kind enough to throw a tremendous 75-person BBQ in my honor on the first night of my arrival. I learned several things from that BBQ:
I love homemade guacamole, especially when it's super far north of the border.
Canadians are warm, endearing, and especially down with gay pride
Champagne is delish when mixed with rum, fresh cherries, and crushed mint (who knew!?!)
I cannot have more than 1/2 a drink without passing out. I know this because the BBQ started at 7:30 PM, and by 9:49 PM I was "napping" on my friend's upstairs futon… for the entire night. And still wearing my airport outfit.
My friend was kind enough to snap this photo by about 10:15 PM: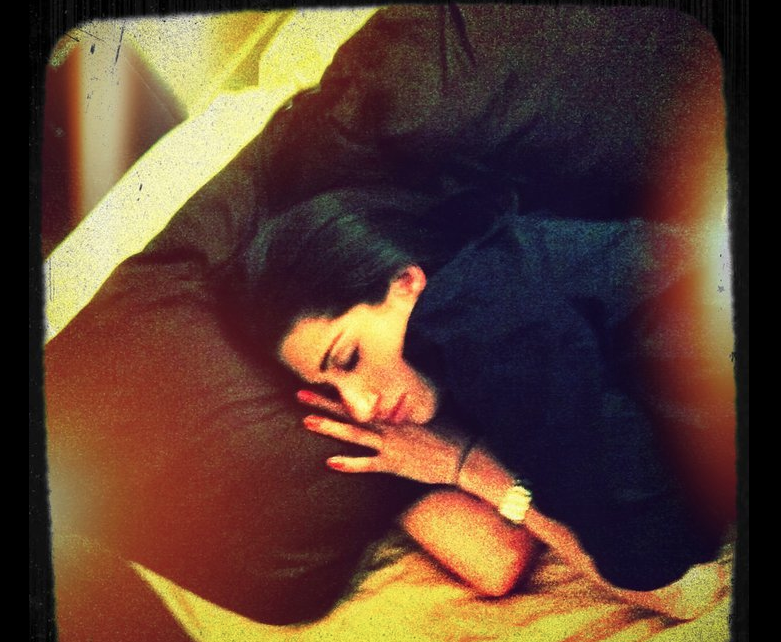 The champagne concoction:
1. Before Passing Out… I had a particularly entertaining conversation with a Canadian man I'll call "Jack." Jack was about 30 or so years old, and very outgoing. Early in the evening he decided to turn his attention (and affection) toward me. I wasn't really feeling it (maybe it's because I just had a successful date with a different dude the night before in NYC), but I didn't want to be rude at my friend's house, so I was cordial enough to continue talking with him for a bit. The half glass of champagne I had just a few minutes earlier helped chaperone our entire talk.
Him: I think you and I could really make sense together.
Me: No, I don't really think so. I mean, I live in NYC and I'm a mom. That's my top priority… not dating charming Canadians such as yourself.
Him: You're a mom? You look young. How old is your kid? Or kids?
Me: I just have one, he's 2 years old. I had him when I was 24, but thanks.
Him: You know, I could be a really good step father. I'd like to be your son's step father. I really see something here for us. (looking creepily into my eyes)
Me: Well, I just cracked a Fallopian tube recently, so I don't think I could ever really love you. Thanks. (I walk towards the guacamole without saying bye)
I have no idea where the hell I pulled that one out of, but it was one of my best lines in a while. Obviously.