If you're a collector of celebrity memorabilia, looking for a unique Valentine's Day gift for a loved one, or simply curious as to what shade of red Julianne Moore's firebush is, you sure are in for a treat.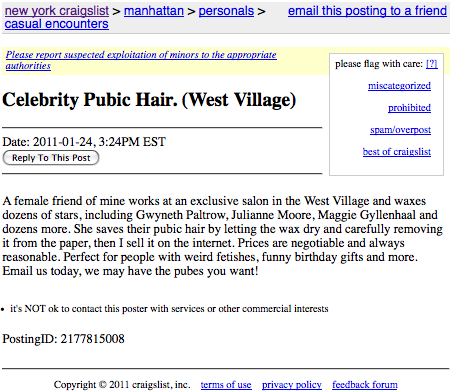 I've gotta be honest– I don't even want my own pubes. If I contacted the seller at all, it'd be to find out what kind of commission I might earn on anonymous blogger pubes. What? Times are rough.
What's the market value of waxy pubic hair, anyway? …Asking for a friend.
Special thanks to Samir for tipping us off!