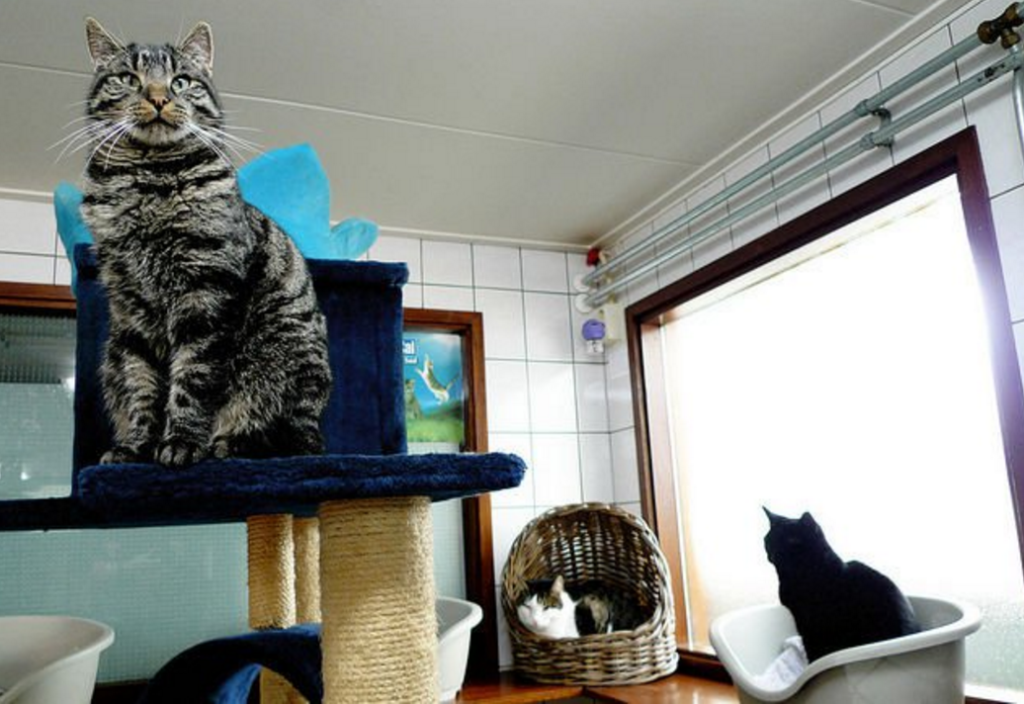 In Amsterdam, stray cats take sanctuary on a boat.
Amsterdam is pretty well known for being home to a lot of odd things, but this may very well take the cake. There is a houseboat bobbing along the Herengracht canal full of stray cats.
The Catboat originated in 1966, when a kindly cat lady named Henriette van Weelde took pity on a stray mother cat and invited her and her kittens to stay in her home (isn't this how all cat-lady stories start?). Henriette became well-known for her good deed, and soon people from all over were dropping off cats on her doorstep. Eventually the poor old lady ran out of room and relocated the cats to an unused houseboat on the nearby canal. For about 20 years, the catboat operated in an unofficial capacity, until finally in 1987 it was issued a permit and became 'de Poezenboot', aka, the catboat.
READ MORE: It's a Thing: Wine for Cats
The Cat Boat still functions to this day with a small staff and receives 4,500 tourists a year, mostly from travelers who miss their own cats back at home. So, cat fanatics, if you find yourself tooling around Amsterdam missing your meow-factory back at home, stop by the catboat with a quick snuggle and the scent of litter. If you see anything you like, they do adoptions, too.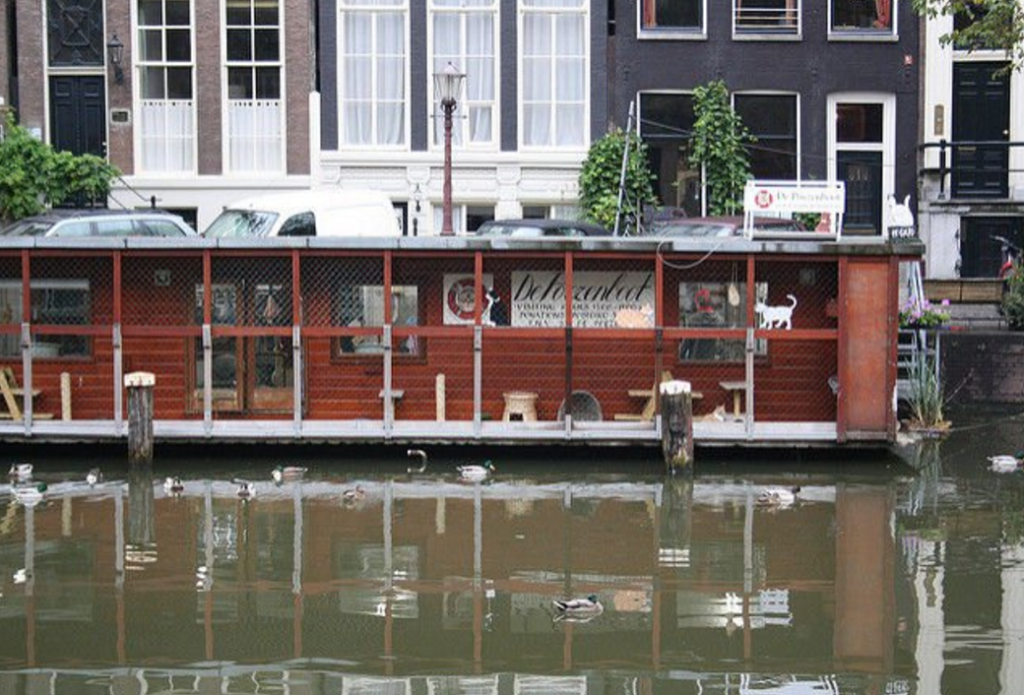 [
via
]