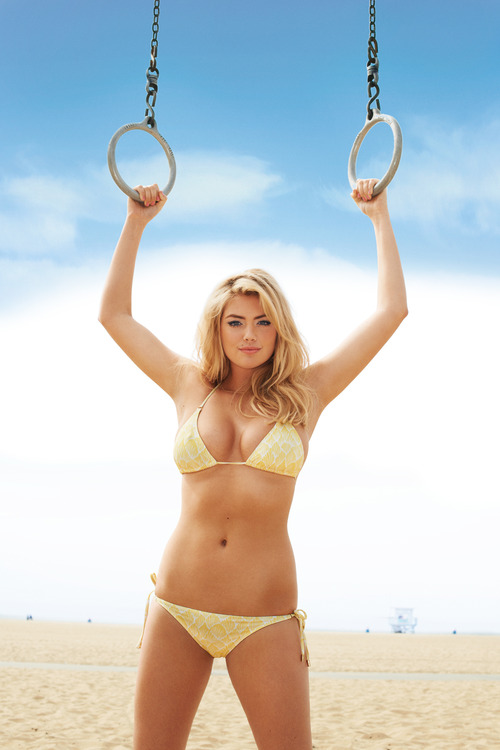 Terry Richarson put out his video "The Many Talents of Kate Upton Part II" this past summer where the bombshell's boobs come out to play on a sunny day in Santa Monica, California. But recently, a new behind the scenes video has surfaced of the babe plaing around and …well it does't really matter. Just submit to watching  Kate Upton showing off her running, dancing, and (yes) wet T-shirting skills.
I allow you to enjoy in jealousy…
Watch the video on GQ's site here.
Image via Terry's Diary