Obesity amongst kids in NYC is down, according to NY Mag. I'm assuming it's because New York doesn't have any Denny's locations to speak of- serving such heart-healthy favorites as "mozzerella stick grilled cheese." I'm assuming banning Denny's would be high on Bloomberg's list of things to do immediately after abolishing infant formula and sugary drinks, but there's a possibility he just doesn't care because he knows a diner chain offering every menu item under $6 couldn't possibly pay NYC retail rent (or could it? here's looking at you, IHOP). Anyway, check this artery-clogger out: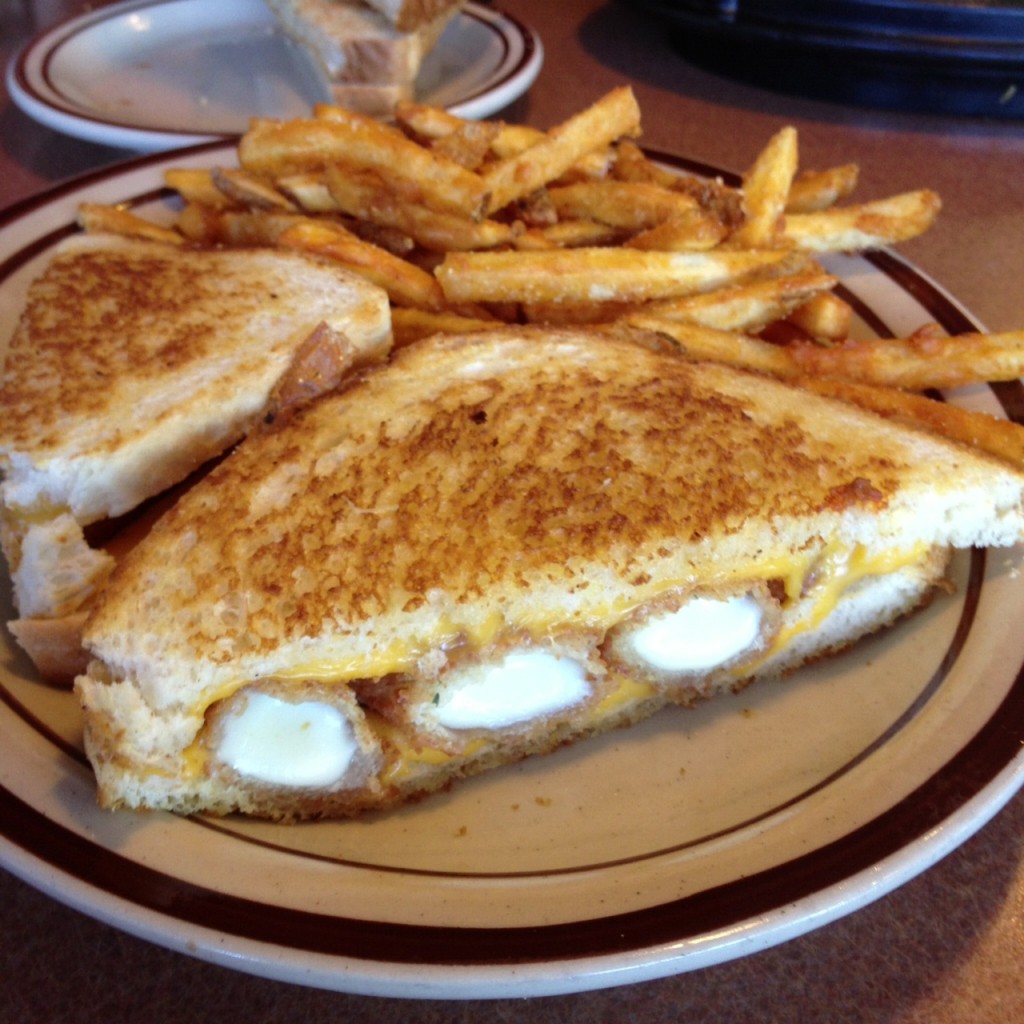 I suggest pairing it with a Big Gulp (if you can manage to sneak one in undetected) to wash down the layers of American cheese, faux mozzerella, oily fried crusty stuff, and heavily-buttered white bread.
Thank you to my dear friend Stuart for this image & his willingness to clog is own arteries in the name of journalism. Also, in support of the "Truth In Journalism" Act, I bet this sandwich is kinda tasty dipped in ketchup.