American Apparel is always sort of edgey.  They walk the thin line between hipster and normal suburban cool-kid all too often, and sometime I just don't know which side of that line they're on.  Like this ensemble.
Cool? Or heading to the summer PTA meeting? Leave your thoughts below!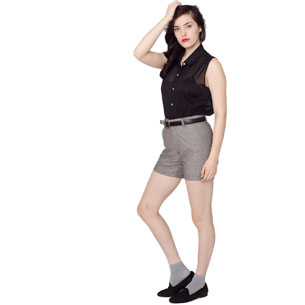 ps, whoever leaves the funniest comment wins an Elizabeth Grant Socializer worth $40!