If you thought dressed up penguins were weird, this post it's now for you. A company in Oxfordshire, Omlet, is not selling jackets for chickens. Yes, Jackets. I'm personally a big supporter of dressing up your pet. After all, they are an extension of you. You gotta have a chic pet to have a chic life. Am I right or am I right?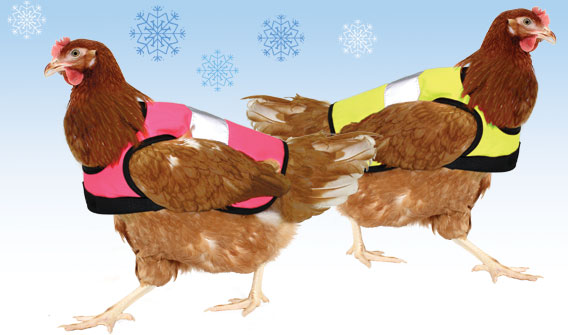 According to the company's website, the jackets are great "for keeping your chickens warm, dry and clean when out and about."  Add: fashionable.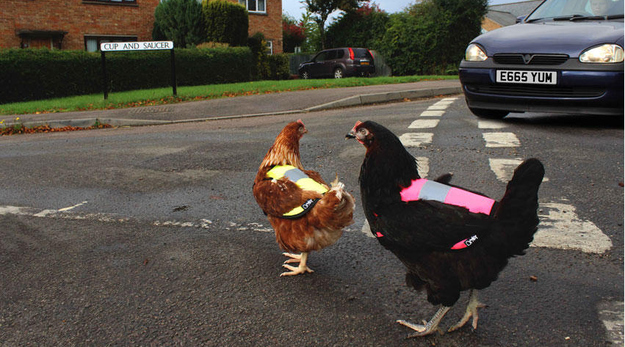 These chicken jackets are the most adorable thing I've seen in all of 2014! I just wished I owned a couple of chickens. I wonder how my roommates feel about adopting chickens…
Images via 1.