A few of our favorite cork wedges that are perfect for summer.
I love a lady in the summer wearing a maxi dress and a cork wedge. There's something about the simplicity (and comfort) of a cork wedge that really appeals to me as a man. If I think a woman's outfit is cute, another man will. Trust. Whether you're running around the boardwalk with the girls or stomping up the city sidewalks, a cork wedge will be ideal.
READ MORE: SUMMER CLUTCH FUN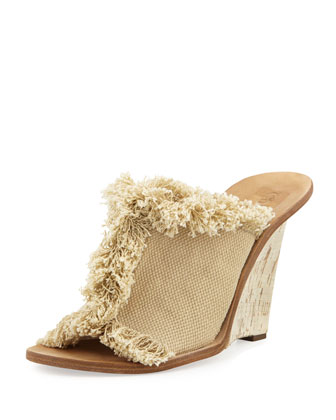 These ones from Chloe have my heart going faster and slower at the same time. Available here.