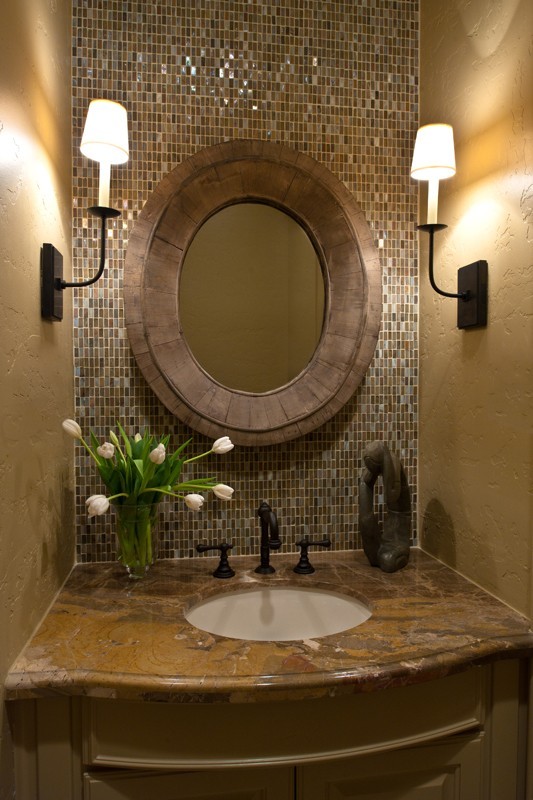 If you live anywhere outside the island of Manhattan, you probably have a half-bathroom. I am always amazed at how little effort people put into their half-bathrooms. I think they probably feel that since it isn't a full bathroom it is somehow less important, and doesn't deserve its own decor. I find this viewpoint to be somewhat bigoted, and an affront to half-bathrooms everywhere
Sometimes, you can make the biggest statement in the smallest space. One way to create a truly elegant half bathroom is to cover one wall with back-splash tiles from Home Depot. The tiles themselves come in a TON of awesome finishes, and they are fairly easy to install, too.
Your interior design says a lot about your style, and who you are as a person. Every little detail should be taken into account, and no room, no matter how small, should be left undesigned.
[
via
]