When it comes to bearing your body for the light of summer, it may be one the bravest thing some of us do all year. Growing up, my mother always wore some really sultry one-piece bathing suits on the beaches of East Hampton. It set in that a woman can look just as sexy and confident in a one-piece as a bikini. Why not splurge? You earned money all year and you need to spend it show-off all your hardwork!
READ MORE: KATE SPADE FOR GAP KIDS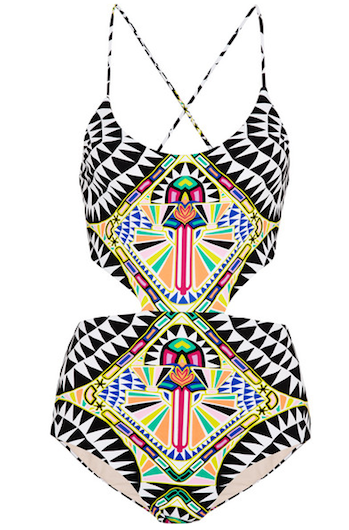 Mara Hoffman Printed Swimsuit, Available here.