Our galaxy nail art tutorial is out of this world
We are nail art lovers here at The Luxury Spot. We obsess over marble nails, tartan patterns, and evil eye nails. But, nothing has quite got us going like galaxy nail art. It's a lot of layers, sure, but it's really hard to mess up for nail art newbies, and astrology is just so hot right now. Want some for yourself?
Galaxy nail art tutorial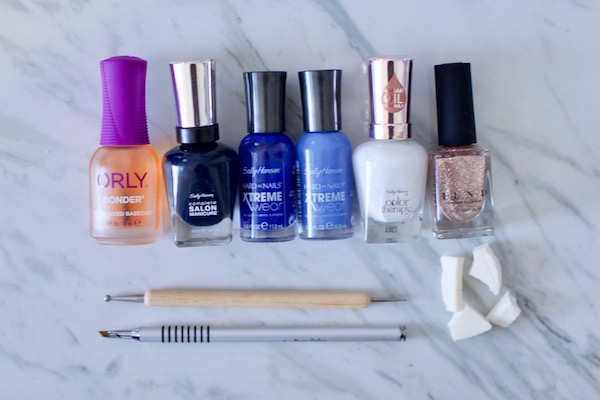 You will need:
A base coat, deep dark blue nail polish, royal blue nail polish, cornflower blue nail polish, white polish (or acrylic paint) and glitter nail polish. As for tools you'll need a makeup sponge ripped up into little, uneven pieces, a dotting tool (or toothpick), and a clean up brush.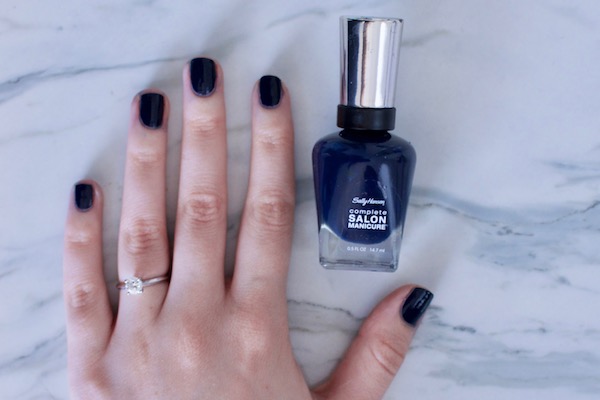 Start off with your favorite base coat (mine is the ORLY Bonder base coat) and two coats of your darkest blue polish. You could also go for black, but I find it more difficult to see the galaxy nail art the darker you go.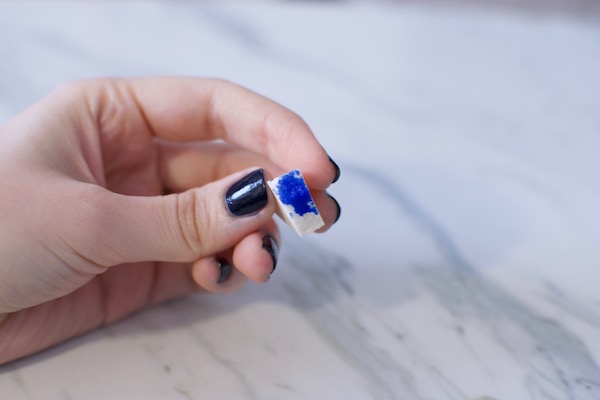 The next several layers are all going to be applied with your ripped up sponge pieces. These are great for these steps because it creates an uneven (ie "natural") effect that is hard to do free hand.
Apply the royal blue polish to your sponge tip and apply to the nail in the shape of a galaxy. Each layer we put on top needs to be smaller and smaller to give a gradient effect, so keep that in mind as you go. Try to make each nail different, some could be straight lines, or curves, big blobs, or just the corner of a nail. The world's your made up galaxy!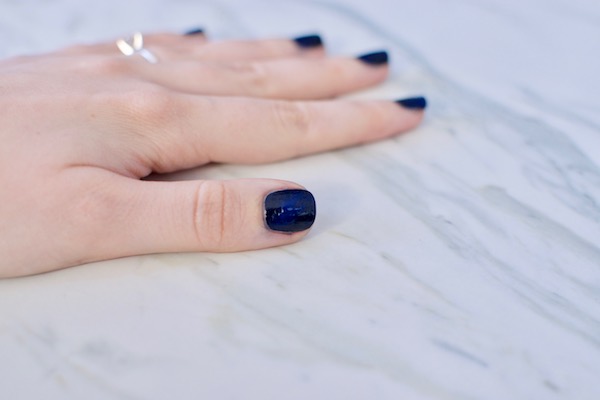 Although it's hard to see on it's own, this layer helps to blend the next!
Next layer we're sponging right on top with the cornflower blue.
This layer looks too bright right off the bat, but don't worry.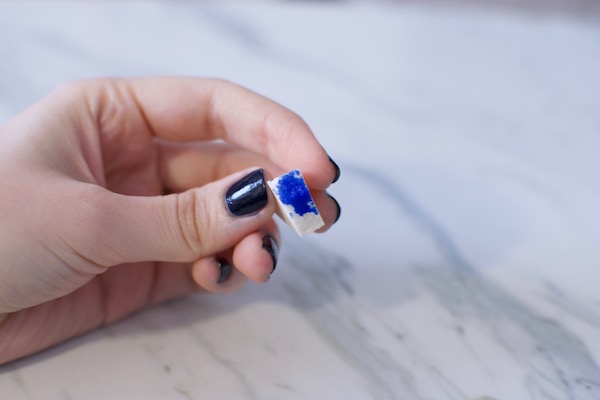 The next step is blending in more of the darker, royal blue.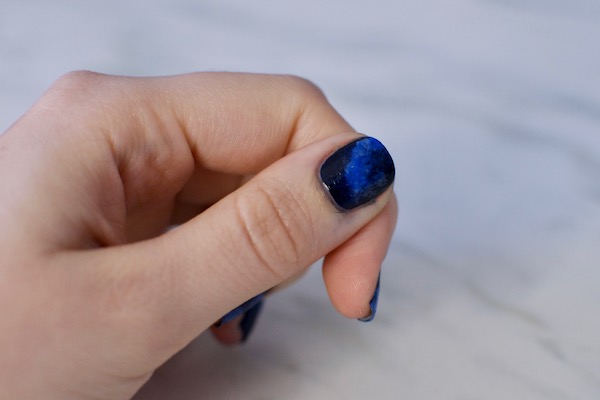 Try to focus this blue just on the edges of the lighter blue, this helps give that gradient effect. You could, from here apply lighter and lighter blues to create even more depth to your galaxy nail art.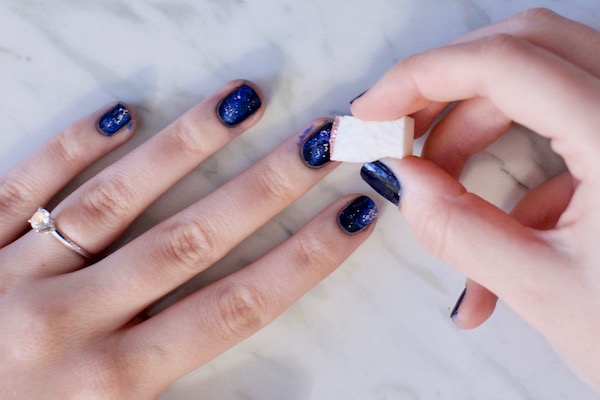 For stars we're going in with glitter! We're still applying with the sponge to get a random effect to the placement. Try to apply only a tiny amount of glitter polish to the sponge. This way you can't over apply the glitter to your nails.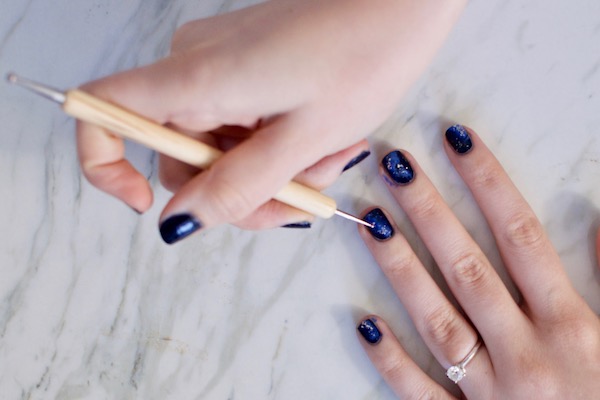 The next (almost last) step is to add a few little dots with your dotting tool and white polish.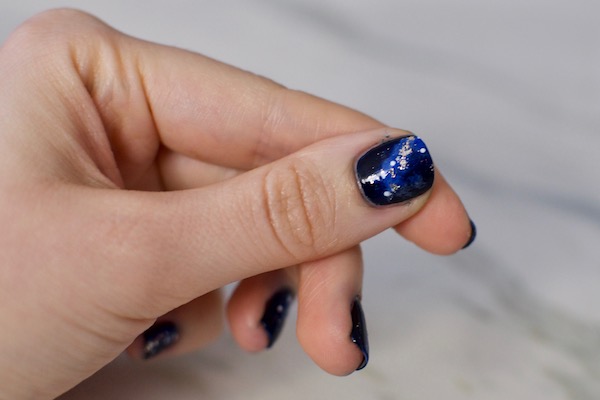 Last up, cover it all with a nice thick layer of clear top coat. This seals together all the layers and makes it look much more uniform.
A fun galaxy nail art look to make you a starry eyed emoji.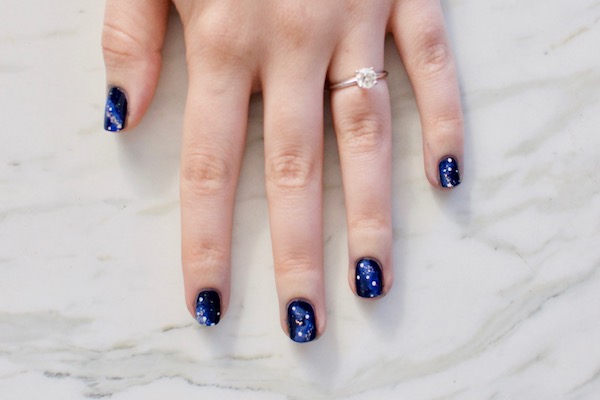 Love this article? For more beauty, style, travel, and trending topics check out The Luxury Spot on Facebook. Like us and we'll love you back!