Halo eye makeup is major right now.
Halo eye makeup is a favorite because it's high drama and gives the eye a large, rounded effect. You could get the look using subtle colors, but where's the fun in that? Bright pink halo eye makeup coming your way — file this away with must-know info like our undereye concealer hacks.
How to apply halo eye makeup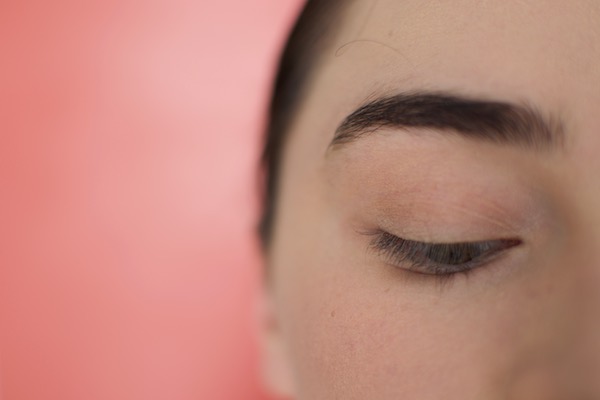 To get a nice halo eye makeup ~lewk~ you'll want to start off with an eyeshadow primer. We're using not an insignificant amount of shadow here and you want it to stay all day and night! My favorite primer is still the Urban Decay Primer Potion.
First shade is a transition shadow in a shade not too different from your skin tone. Here we're using a light yellow toned peach.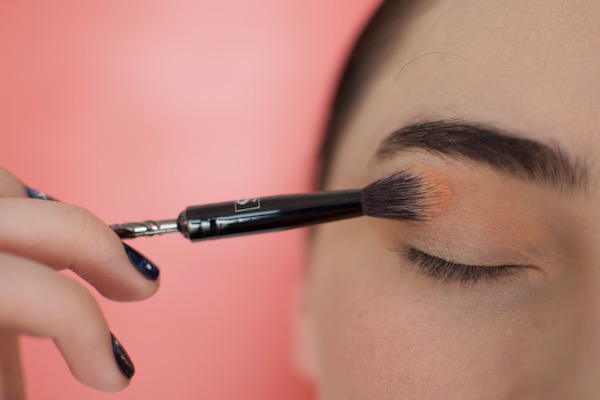 Using a giant fluffy brush sweep the transition color through your crease.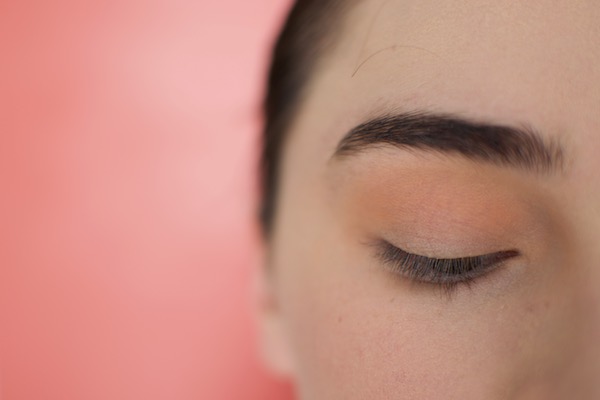 This should leave you with a light wash of color that transitions easily into your skin color.
Next shade is a slightly darker warm toned brown. Is this also a transition shade? Yes. But it will make your eyeshadow look that much more professional, so it's totally worth it.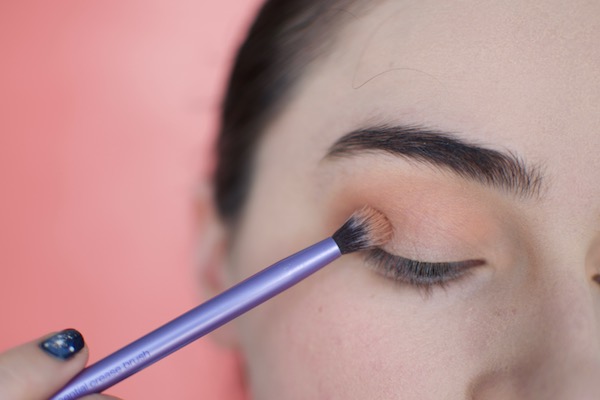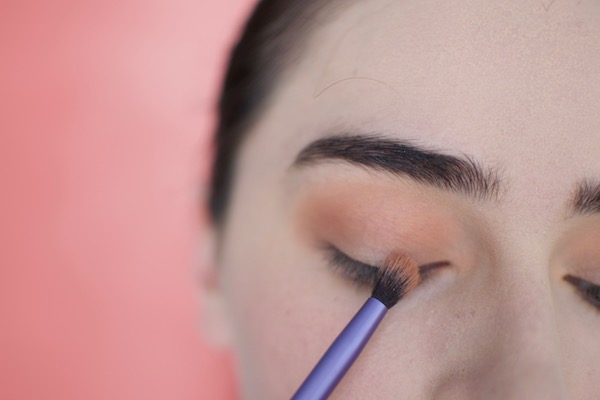 We're going to start building up the halo eye makeup effect by darkening the inner and outer thirds of the eyelid.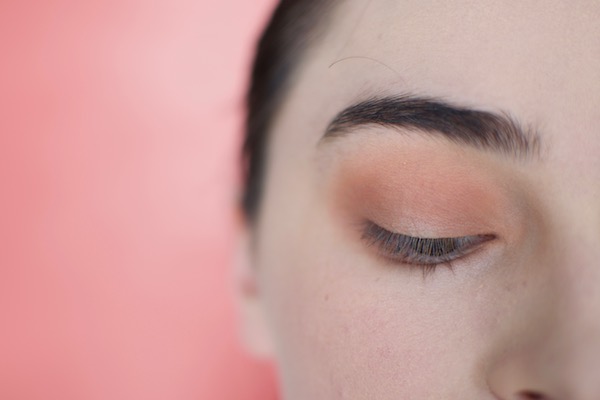 Leave the center portion of the eyelid totally free from color if you can, but don't sacrifice blending to do it.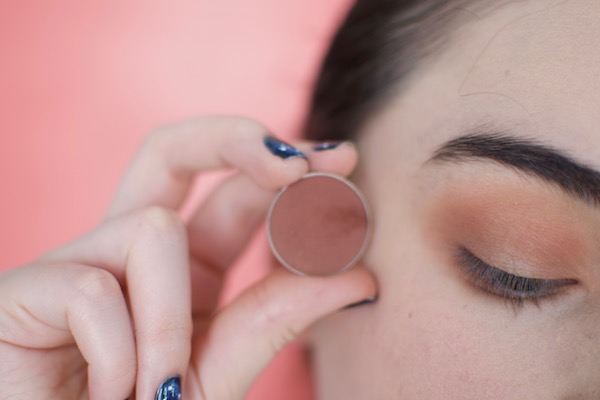 Next up is another, darker brown. Apply this shade in the same area as the previous shadow, but don't blend as far outwards. By this I mean, the previous brown shadow is as far out (towards your hair line, and towards your nose for the inner half) as you're going to go.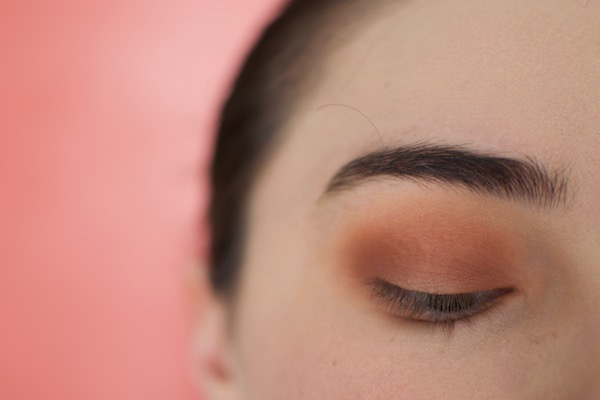 This helps ensure a better gradient, blended effect.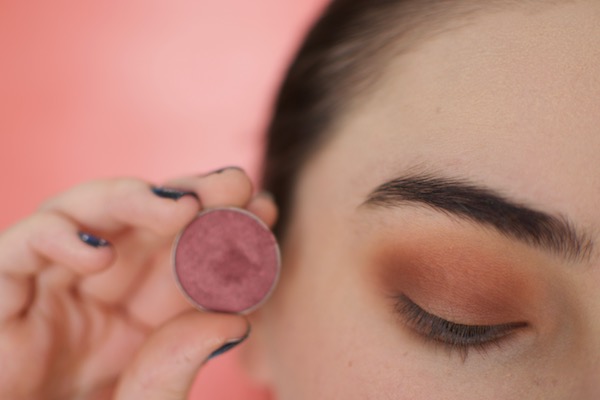 Our last dark shade is a plummy purple. Again, apply in the same areas as the darker brown shadow, but don't blend further out.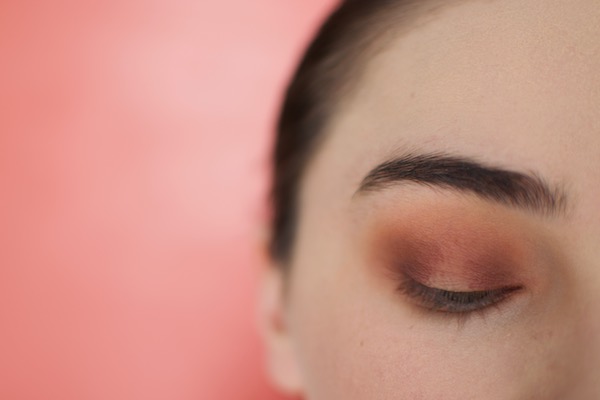 This is as dark as we're going to go for this look, but you can keep going if you're into a super dramatic, high contrast halo eye. Before we finish up, make sure everything is as blended and perfect as it can be. You can also follow the same pattern for under your lower lashes. Or, to make it easier, blend together the two brown shades and use that instead for a quick lower lash line shadow.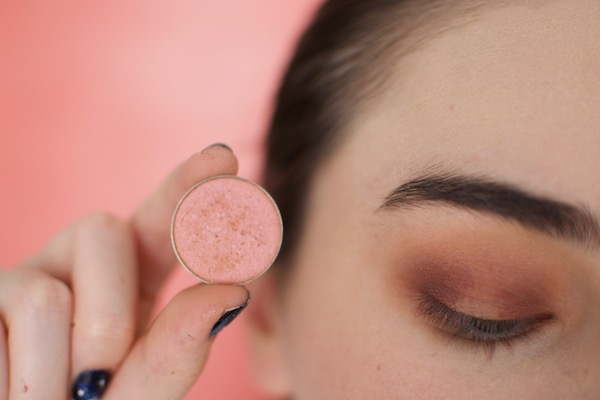 To finish up we're adding the pop of bright pink metallic (and duo chrome!) shadow to give the halo effect. Also, if you're wondering — you can read our guide to how to wear dark red eyeshadow.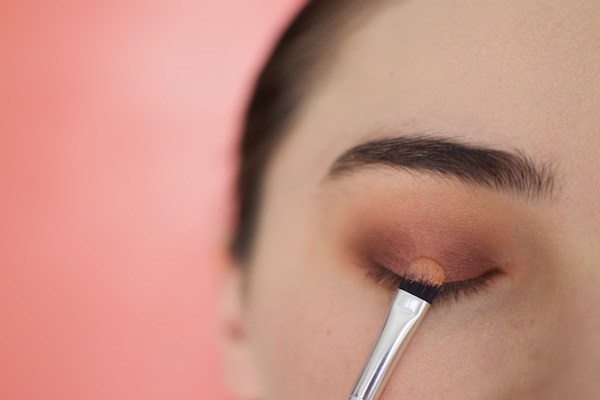 Using a dense, firm brush, push the shadow over the center portion of your lid. If you're having a hard time packing on the color you can wet the brush to pick up more pigment.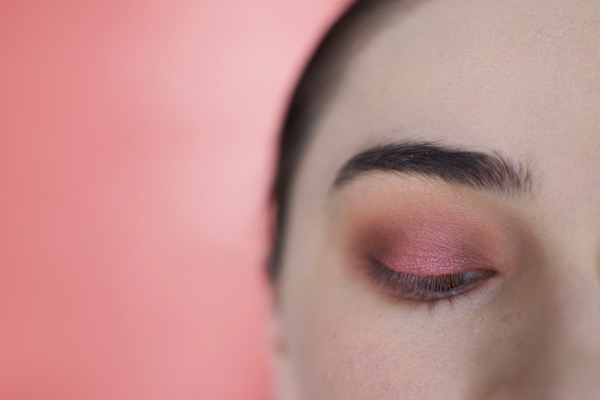 Very delicately, blend your pop color outwards to blend into the darker shades. Finish up with liner/mascara primer products/mascara/falsies to complete the look.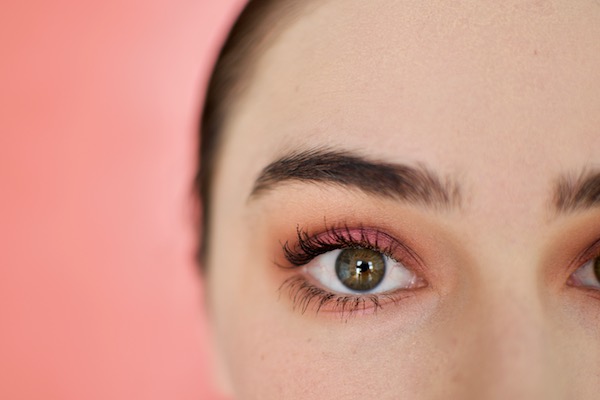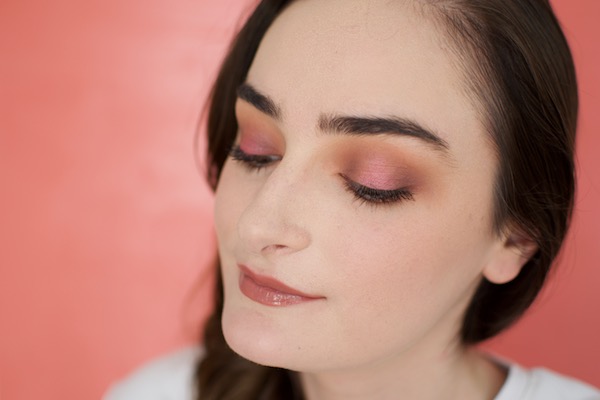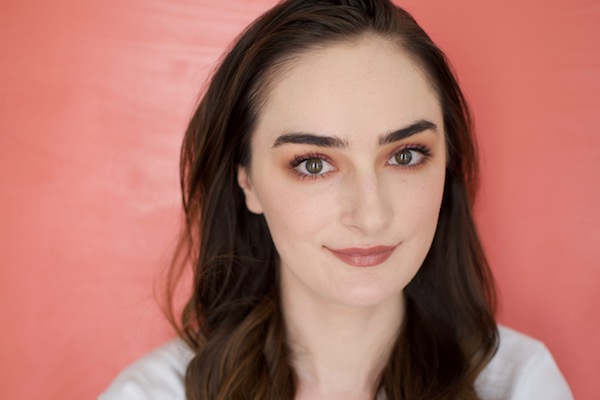 Love this article? For more beauty, style, travel, and trending topics check out The Luxury Spot on Facebook. Like us and we'll love you back!