Have you ever wanted the inside of your apartment to look like an Urban Outfitters? I know I have. This DIY stacked table bookcase if the perfect way to get that  hipster/MC Escher-like aesthetic without spending a fortune on design.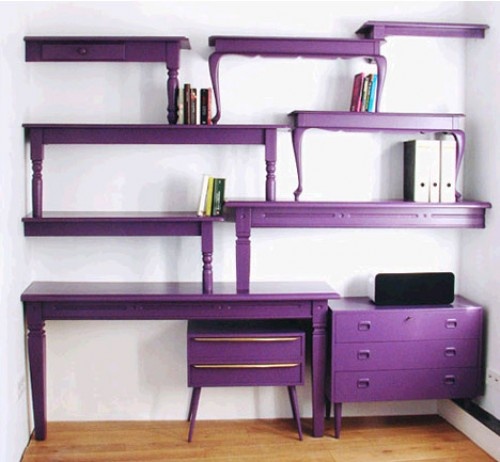 All you have to do is track down a bunch of old antique coffee tables, saw them in half and attach them to the wall on top of each other.  If you aren't super handy, I strongly suggest you get someone to help you with this, and make sure your handyman knows how to properly anchor load-bearing pieces to a wall.
You can feel free to try out different styles and eras when it comes to design, but just make sure you paint them all the same color to create a cohesive look.
This stacked table bookcase is a great idea for work-from-home freelancers whose home is their office, or edgy Brooklyn lofts that double as showrooms.
[
via
]