Guys, dogs love Chanel too! But, can you blame them? With their new commercial staring Marilyn Monroe and their last spring ready-to-wear collection, it's hard not to love Chanel.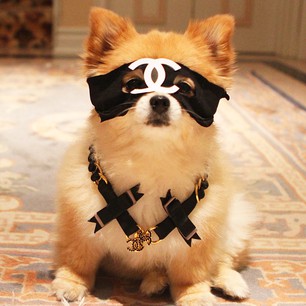 Fashion Police: Fighting fashion crime, one bad outfit at a time.
These cute and extremely fashionable puppies belong to the Beckerman bloggers. They are as, if not more, Chanel obsessed than their owners.
I love Chanel. You love Chanel. Dogs love Chanel. The world is beautiful place.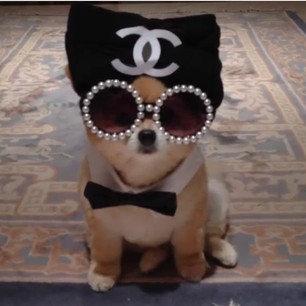 Oh, this? I just threw it together last minute. 
 After seeing these cute pictures, I only have one question to ask: Do you think they exfoliate with Chanel Diamonds?
Images via 1.