Three families in Thailand live in a graveyard for decommissioned planes.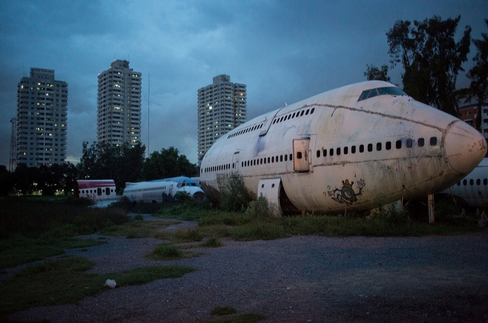 We don't often think about what happens to old planes when they are no longer fit for the skies. When a plane is decommissioned, it is often stripped for parts and then laid to rest with other sad, barren planes in what is called an 'airplane graveyard'. In Thailand, three families have made one of these places their home, and have become the subjects of a photography series by photojournalist Taylor Weidman.
Located in the Ramkhamhaeng neighborhood of Bangkok, this particular lot is filled with random parts from jets and commercial liners. Living amongst these rough shelters are three families. The families have transformed the insides into makeshift houses, adding mats to the floors, curtains to the windows, and making money by recycling, foraging, and charging tourists for photos.
READ MORE: Man Lives in an Airplane in the Woods
The point of the photography series is to shed some light on the plight of others. Commercial airlines are thought of as a luxury (unless of course we are talking about the coach section on Spirit Airlines), so it is interesting to see how they can be used for basic necessities like shelter in other countries around the world.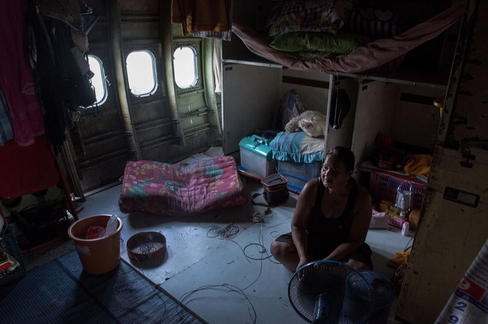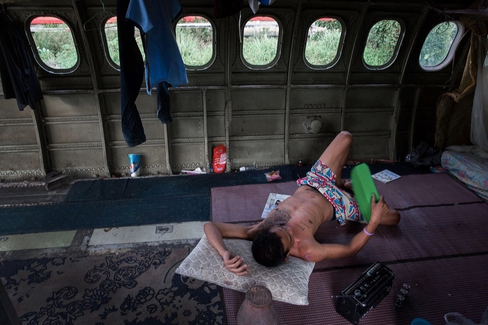 [
via
]