The naked Trump statues popping up all over the US resemble other things. Fascinating, wonderful things. Huge things.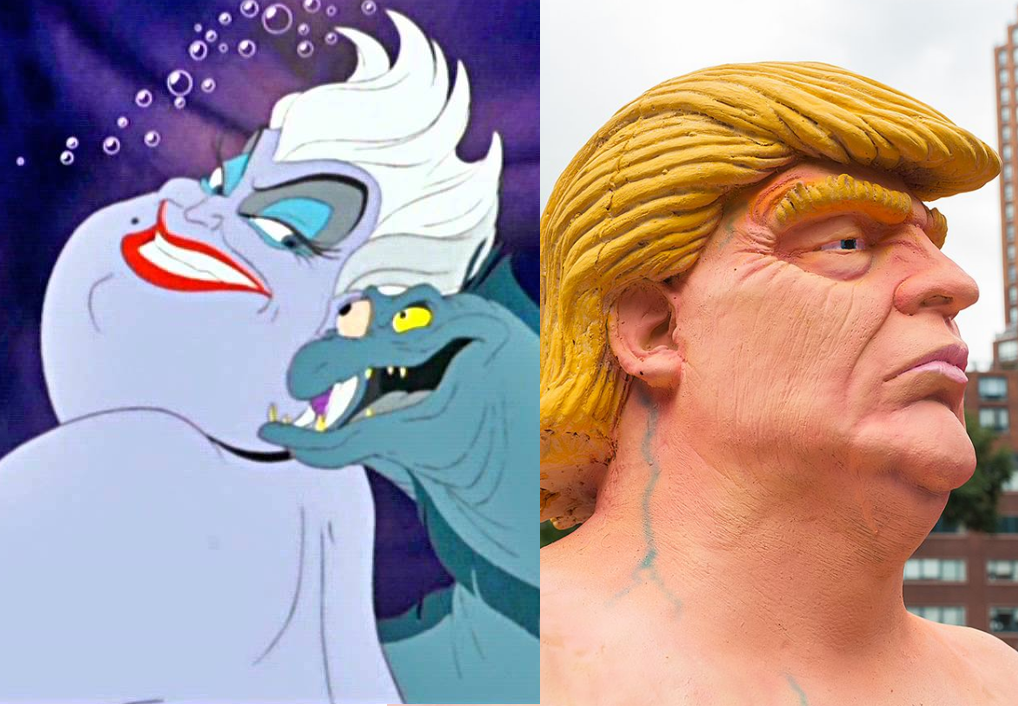 Ursula and Trump are like #twinsies. Same personality and everything.
On the off chance that you haven't been on the Internet today, you should know that naked statues of Donald Trump popped up on street corners in San Fran, LA, Cleveland, Seattle, and NYC's Union Square.
Allegedly the anarchist group INDECLINE created the statues and have named the project "The Emperor Has No Balls." That seems like an unfair statement because we've yet to see DT release an image of his genitals as of yet, but we're certain the day is soon. Obviously the statues have no balls though, which I think is probably driving Donald Trump insane, especially since one of them is in his own city.
READ MORE: Trump Head Stickers Invade the Subway in NYC
The statues are understandably hideous, so much so that I couldn't stop looking at them. This also got my creative juices flowing, so here are five things the Donald Trump statues actually look like if you squint your eyes even just a little.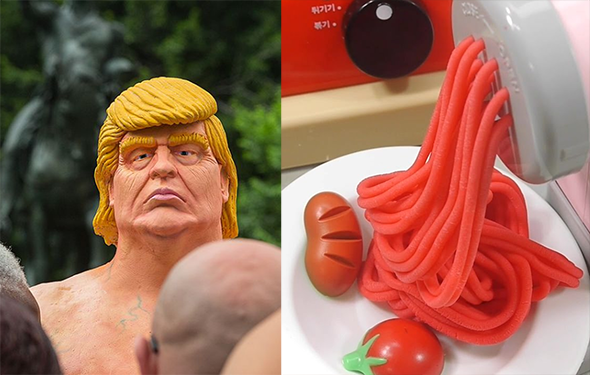 Whether it's Trump's hair or a Play Doh wig, the end result is just as fake. Only one is labeled non-toxic.
Can you tell the difference between Trump's ass and a rotting red potato? Me neither, but this leaves me torn because I love carbs.
Gerbil peens everywhere will never live this down. Not now, not ever.
I had no photo for this, but this pic resembles Trump's actual presidential campaign, being carted away in a flatbed truck. Semi sad, semi-hairless, totally flat.
[
via
] [
via
] [
via
] [
via
] [
via
][
via
]