Venturing to Long Island City on a recent Saturday for the opening of Tyrome Tripoli's show at M55 Art, Found Architecture, I wasn't quite sure what to expect.  I knew little about the artist and his work beforehand, but visiting the small exhibition quickly immersed me in the artist's concept of using reclaimed objects, such as old-fashioned cash registers, sewing machines, and vacuum cleaners, as the major architectural components in futuristic sculptural buildings.
At first, Tripoli's use of discarded everyday objects reminded me pieces I had recently seen at the Kippenberger exhibition on show at MoMA (open until May 11).  Upon closer scrutiny, Tripoli has interjected small structural designs, such as walkways, buildings, and parks that transform the found objects into scaled-down models of a future landscape with allowances for its' inhabitants.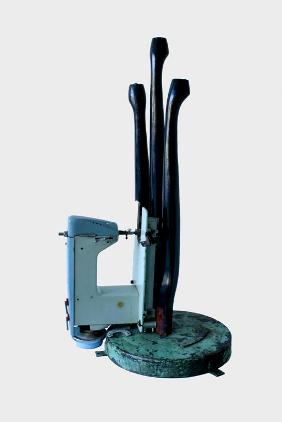 The most promising, and fascinating piece of the exhibition was Tripoli's plan for his "Rockaway Boat Project," a large-scale sculpture composed from about fifteen abandoned boats, to be held aloft in various configurations by a metalwork frame.  The artist told me that this piece should be at least underway by summer, to be installed in a lot in Jamaica Bay.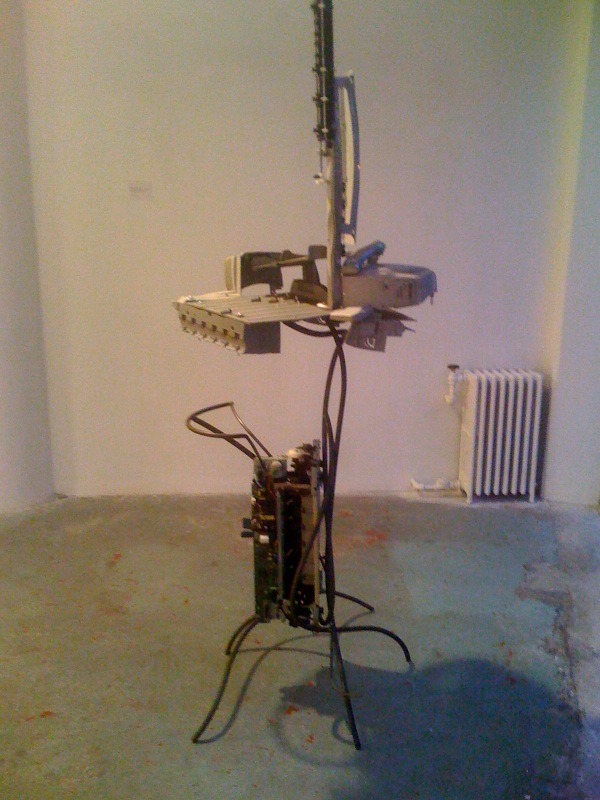 Despite my initial reservations about the emotional and physical toll that leaving Manhattan would take on my body and psyche, M55 was only one stop on the E or V trains into Queens, and the exhibition can be seen through April 18.  For more information, check out www.m55art.org, or the artist's website at www.tyrometripoli.com.