You may not know this, but I was a Spice Girl super fan when I was growing up. I used to force my mother to pay for their concerts on Pay-Per-View and I may or may not have done my own rendition to "Naked." Victoria grew up, got some serious style and started a major fashion label and married the hottest man on the planet. Well…if there's any style we want to steal it's Posh Spice.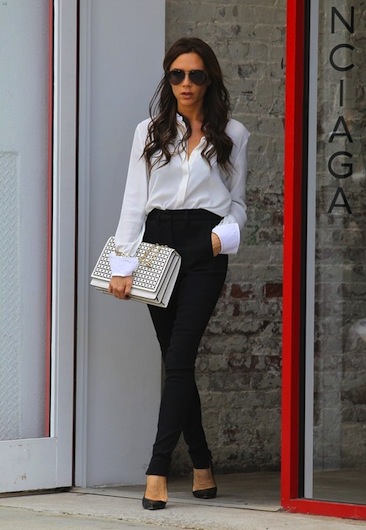 I love the blouse she's wearing here. It's sheer enough to be flirty but still be office appropriate. We're loving this Iris & Ink one from the OutNet. Available here.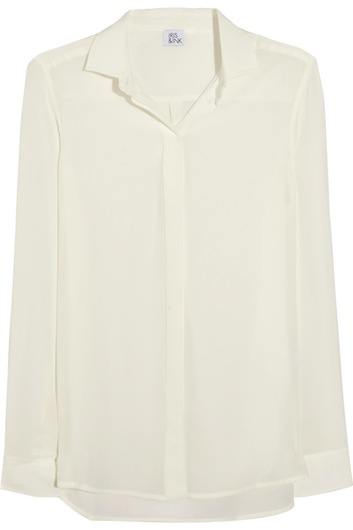 A woman should always have a fashion-forward pant in her closet. With the rise of high-waisted anything, Victoria really pulled this look off. Try this pair from ASOS. Available here.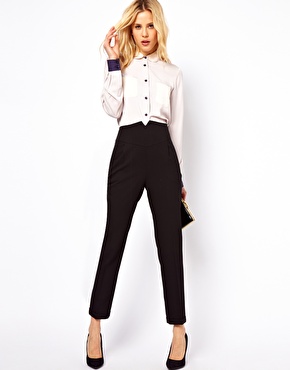 Lastly, I love how she paired this look with a pair of aviators. It's subtle but still stylish. You can try it with some outlandish fun and street-style whore frames but I love the way she topped it off. Try these Warby Parker frames. Available here.
[
via
]