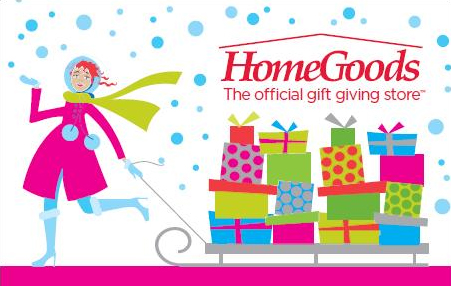 The packaging is stunning. Your nerves go wild as you rip off the beautiful wrapping paper and bows. Your eyes are wide open with excitement and anticipation, and then…"awe, you shouldn't have…" No, seriously, you REALLY shouldn't have. I mean, what the #*!* is this – are you kidding me?
We've all been there. Be it from your foreign uncle, a senile grandmother, or the cooky neighbor next door, we've all received a gift at some point in our lives where we thought "WTF?" Gift giving is hard. Finding that perfect gift – even harder when you have a million different people on your list and so little time to get around to every store! Luckily, the buying team at HomeGoods has got your back this holiday season, and has assembled such a wide variety of gift-worthy products that you will be able to find something for everyone on your list, all in one place. And because we love making your shopping experience all the more fun, we're giving away five gift cards to HomeGoods in this week's giveaway!
FOR OFFICIAL ENTRY:
Comment below, tweet at us, post on our Facebook, or over walkie talkie: what is the strangest present you ever received or gifted someone else? (my dad gave me a "Sticker Book of History"…as a 25 year old?) and you could be 1 of 5 lucky winners to win a $20 gift card to HomeGoods, The Official Gift Giving Store!
Up your chances to win by following @HomeGoods on Twitter, and 'like' HomeGoods and TheLuxurySpot on Facebook!
– p.s. if you "like" this post we'll like you extra hard

–