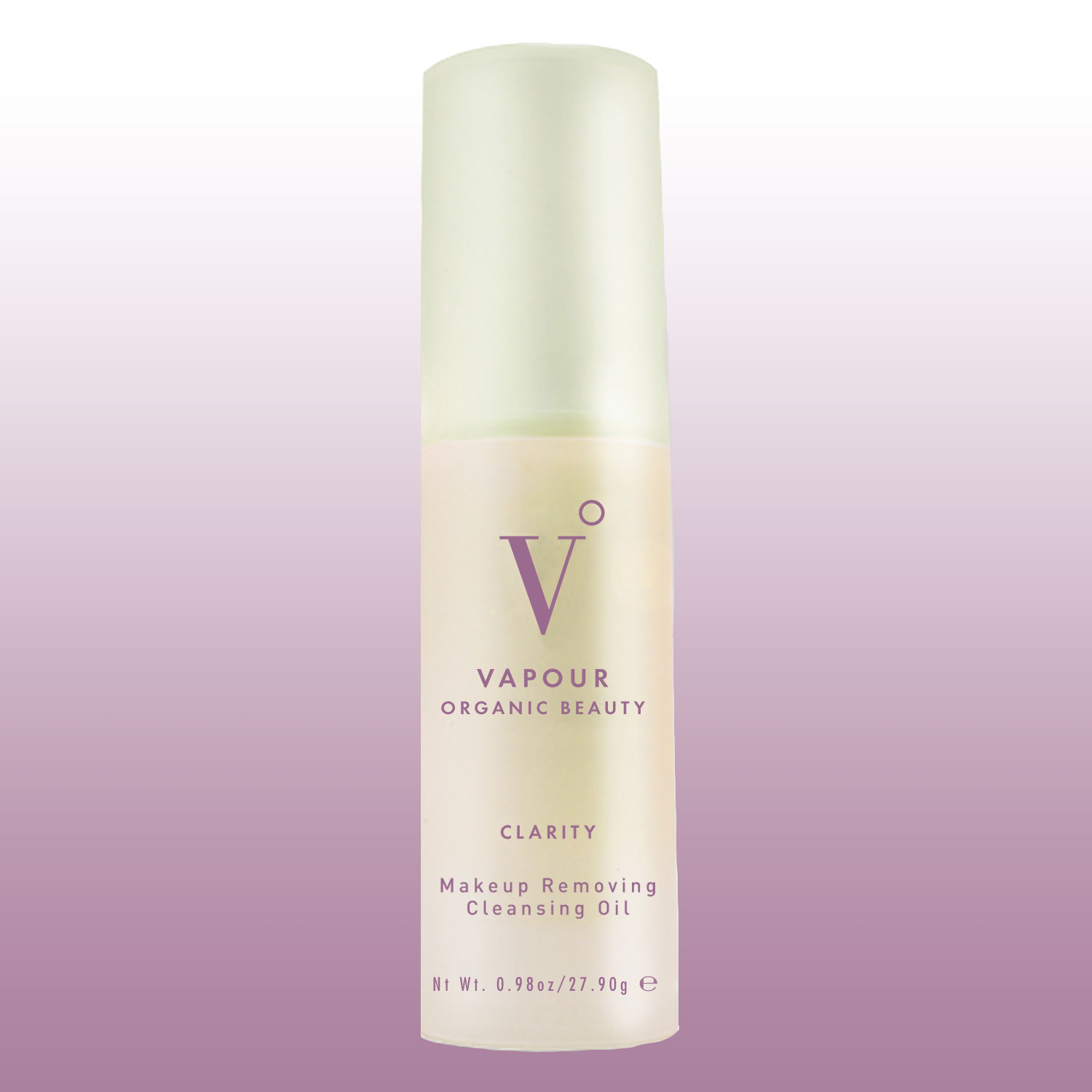 I don't know about you, but after yesterday's all-day-long piggy fest of stuffing my face, my skin has never felt greasier. That's why one of the things I'm grateful for this year is that I have Vapour's organic Clarity Cleansing Oil to remove all those impurities (thanks to the 10 glasses of wine) from my skin! And because we here at TLS.com are thankful for our loyal fans, we're giving away 5 bottles of this amazing organic cleansing oil in this week's giveaway to show our appreciation!
FOR OFFICIAL ENTRY:
Comment below, tweet at us, post on our Facebook, or tell us in Pig Latin what you are thankful for this year and you could be 1 of 5 lucky winners to win Vapour Organic Beauty Clarity Makeup Removing Cleansing Oil, 95% certified organic (.98 fl. oz., $28 value)!
Clarity Makeup Removing Cleansing Oil is a luxurious formulation of 95% certified organic ingredients that gently and thoroughly cleanse the skin by dissolving all traces of makeup, dirt and impurities without stripping it of its natural protective oils. Clarity calms and balances the skin while providing potent anti-aging antioxidants to protect skin against environmental toxins.
Clarity was carefully developed with light, dry plant oils to calm, balance, brighten and tone the skin with every use. This makeup removing cleansing oil is a lavish blend of Organic Camellia oil to balance and brighten the skin and Organic Evening Primrose oil, rich in anti-aging EFAs (Essential Fatty Acids) to boost the skin's elasticity and protect against moisture loss. Light, dry certified Organic Sunflower oil has been further enriched with nourishing organic botanicals, including silica-rich Horse Tail to improve circulation, anti-inflammatory Borage Flower, and antioxidant rich Helichrysum Flower to nourish the skin as it cleans.
Up your chances to win by following @VapourBeauty on Twitter, and 'like' Vapour Organic Beauty and TheLuxurySpot on Facebook!
– p.s. if you "like" this post we'll like you extra hard

–