Nail strong, chic Glasgow street style on your own.
Recreate this Glasgow street style look at home with a few neutral, go-with-anything key pieces. Here's the breakdown of the wardrobe staples you'll need.
1. Camel outerwear. This model stepped out in a camel trench, but a cape is even more seasonally versatile and on trend. Massimo Dutti makes a to-die-for version perfect for street strolling or before hitting the slopes this winter. It's 100 percent Spanish sheepskin, so you'll be toasty and cutesy. Available here.
READ MORE: 9 Awful Fashion Situations That Just Keep Going
2. A perfect black bootie. Vince Camuto makes this black leather bootie detailed with gold hardware that goes perfectly with denim and nautical stripes (as seen here) or with the LBD you wear endlessly. These are so key to owning Glasgow street style like nobody's biz. Available here.
3. A nautical shirt or sweater. This nautical cashmere piece will be your versatile go-to for SO many outfits. Lands End makes a nearly indestructible cashmere sweater that pairs well with all the pieces seen on this model, or tucked into a smart red pencil skirt, paired with floral shorts, or worn atop leather leggings. Available here.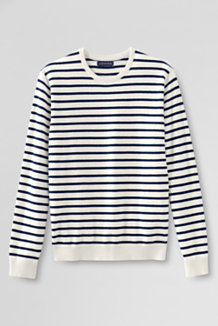 4. Destructed, comfy denim. Wear these destructed, fitted-and-flattering jeans by American Eagle with everything. Rinse. Repeat. Available here.
5. A little animal instinct bag action. Try a rich, animal texture or patterned purse. This Fossil satchel is croc-embossed real leather, easy to carry, and even easier to sling as a crossbody when the day winds down and your arms are just over it. Available here.