My neighborhood is a very special place..it's like Irish Neverland in the sense that everyone wants to believe they are still 17, don't have a job or responsibilities and can sit on the beach all day and party all night and that is totally normal and acceptable. In keeping with my surroundings I like to partake in such activities as often as possible. However there are some necessary essentials to make such a lifestyle possible, so in order to spread the love and give you lovely people a taste of what we do I've got a little summer day wrap up in the life of Maura.
Start by waking up at noon, crawl out of bed and nurse your hangover with a large glass of water then jump right back on the horse with a morning smoothie (or frozen, I mean same thing right?).  Ash and I did such today, with a nice concoction of Dr. Smoothie (strawberry flavor, of course), Sobieski vodka and some lemon sorbet.
Next step is to get ready for the beach. Which means make sure I take a shower and get last night's bar sludge off of my feet, and shave my legs with my Orbix REV 360, also known as the best razor on the planet..seriously. It  is a rechargeable razor that is fully submersible and leaves you with ZERO razor burn and a really close shave without having to press hard, AND it is hot pink..I couldn't ask for more, it takes me half the time it used to to shave my legs! But anyway so after my shower I grab myYes To Carrots C is Smooth Body Moisturizing Lotion to make sure my legs are silky smooth and ready for the beach. So I pack my cooler with yummy adult beverages and head on down the long 3 block walk down to my beach.

Once I get to the beach I have to meet up with my friends to begin the day's festivities. There is some horseshoes, lots of drinks, sun, sand and water. It's all fun and games and we're having a blast..
..but sometimes people get a little rowdy, like Ray and Michael–brothers and friends of mine and Ashley. And then there could be trouble in paradise…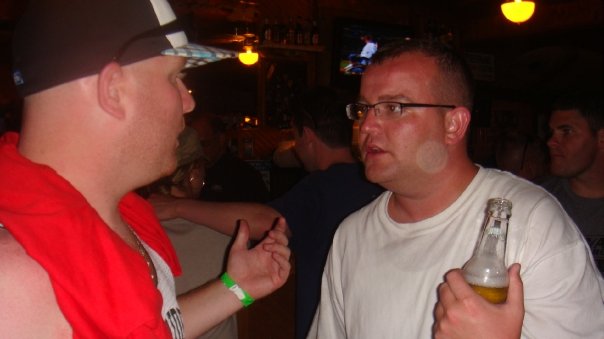 ..until from my cooler appears some Drank, the anti-energy drink that encourages you to "slow your roll".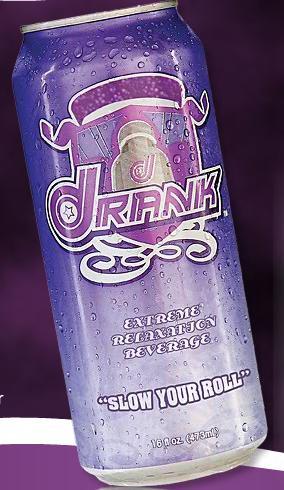 Everyone relaxes, calms down and fights are avoided and the evening is saved! The group rejoices!
After a very successful day at the beach and night at the bar, I naturally feel and look like I've been run over by a semi. You know that when I drag myself out of bed and my dad asks me if I caught the license plate of the truck that ran me over that it was a good time the night before. Unfortunately, even though we try to believe we have no responsibilities, the rest of the world isn't on our time so we must get functioning and look presentable. My lifesaver is Conceal FX by Cover FX, this concealer is amazing and covers up my dark circles that result from my weekend lack of sleep like a dream. I also use SkinTint FX to accentuate my brand new tan! And TADA! I look like a living person who is ready to head on over the TheLuxurySpot office and get my blog on..that is until next weekend.