So many great things come out of Japan. The food, the culture, the clothing…and alarm clocks? I stumbled across this totally awesome/ridiculous alarm clock today and I am dying to get my hands on one.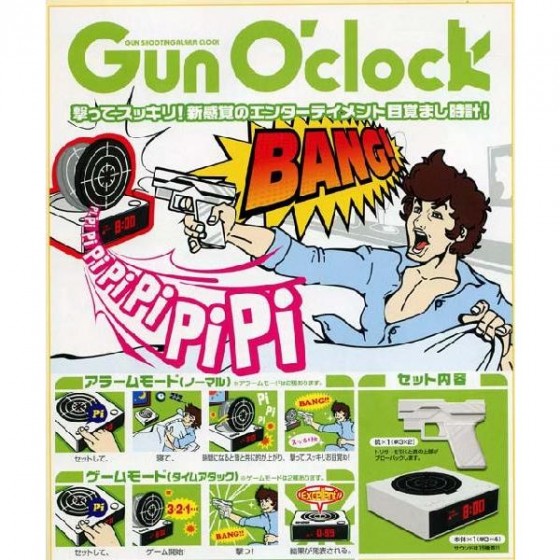 Know those mornings where you literally feel like shooting your alarm? Now you can!
Bandai's creation called "Gun O' Clock" is an alarm clock with a target that pops up when your alarm goes off, and in order to turn the alarm off, you must shoot the target with your gun. The alarm comes with three settings, with Quick Shot mode where you must hit the target perfectly within 3 minutes, Time mode where you can battle for speed to see how quickly you can hit the target, and random mode which keeps you on your toes so you might actually get a little excited to wake up.