Ashley came into the office the other day wearing a shiny large face watch with a bright yellow strap, and I immediately wanted it.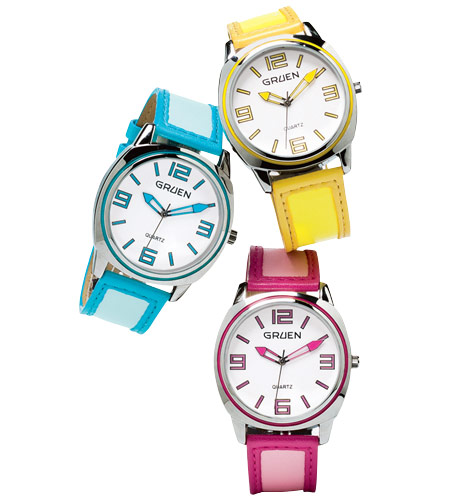 The watch case and dial are versions of Panerai's Radiomir series, my favorite $8,000 dollar watch of all time: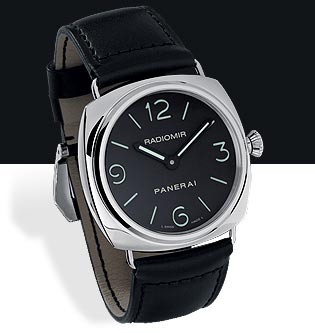 And where did she get this sporty lookalike? Avon. It's a women's Gruen Strap Watch for $19.99. The men's models don't even come close. And though I might prefer a more neutral looking strap, the bright blue one is a nice accent to my monochromatic wardrobe.
So far its going over well, and the only person to shake his head disapprovingly has been my dad.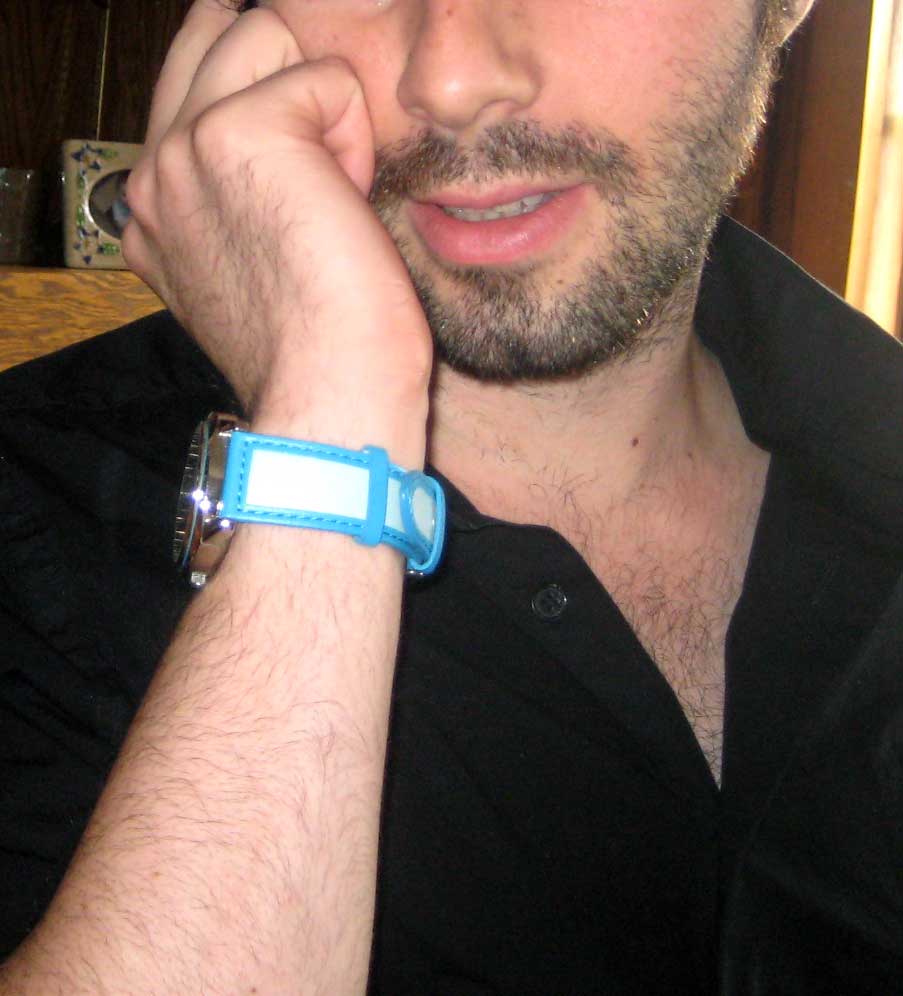 Get one.