Ever seen the Danish Royal Family before? Well, me neither, actually. I do like their sense of artistic creepiness, though.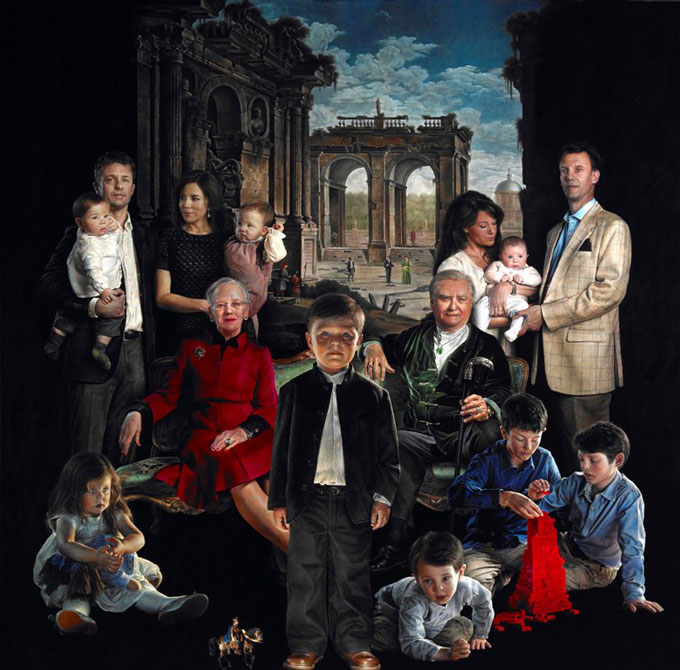 The portrait of the clearly creepy monarchy (just kidding, I actually think they have a fabulous sense of humor) was unveiled this week on the family's website, and now ho-hum monarchs like Will & Kate are scrambling to outdo them.
Personally, I'm hoping for a Royal Zombie Family portrait. Here's looking at you, Spain.
[ via ]