These hidden gardens are a little-known secret in Los Angeles.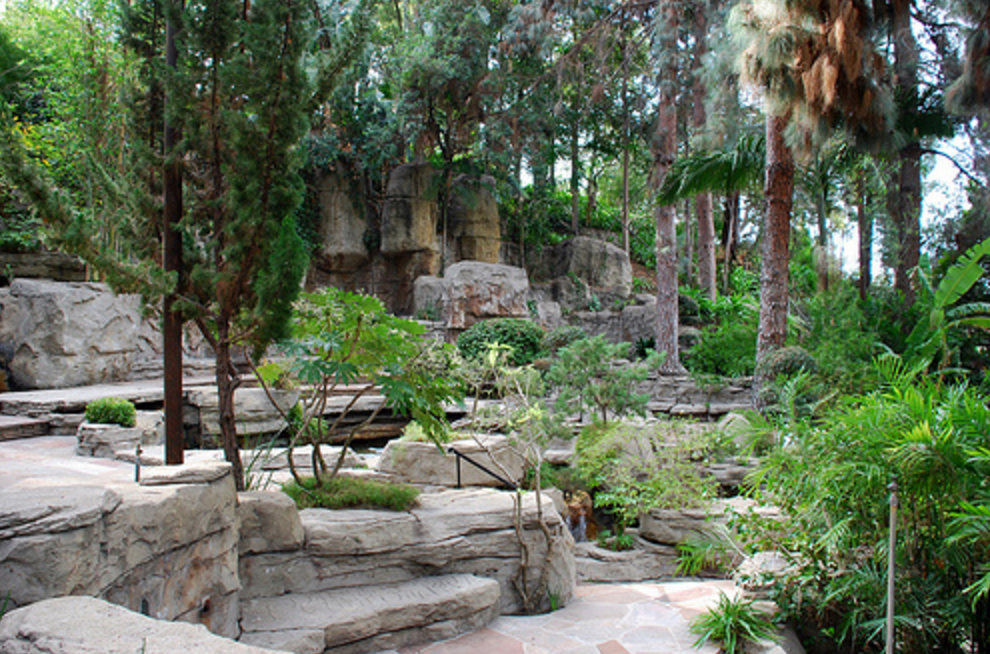 LAPD Rock Garden- Elysian Park, 1880 Academy Road, Los Angeles, CA 90012
Designed in the 1930's, this tropical garden is open to the public and available for weddings and events.
I don't know about you, but when I was a kid, I was obsessed with The Secret Garden. There was something about hanging out in a secret space full of flowers that nobody else knew about that appealed to me. Maybe it was because I was in the closet, or maybe it was because I had 3 siblings, but either way, I love a good hidden garden. These hidden gems are located all over LA, and definitely worth a gander or a stroll.
Double Tree's Kyoto Garden- 120 S Los Angeles St, Los Angeles, CA 90012
Located on the rooftop of the four-star hotel, this garden features tranquil water, waterfalls, stepping-stones and a totally zen-type vibe.
Walt Disney Concert Hall's Blue Ribbon Garden-111 S Grand Ave, Los Angeles, CA 90012
This rooftop garden on top of the concert hall is over 4,000 square meters, and is perfect for receptions and other events.
Amir's Garden- Griffin Park, Griffith Park Drive & Mineral Wells Road Los Angeles, CA 90027
Located on five acres in Griffin Park, this garden was created by one man, named Amir Dialameh, who worked for 8 hours a day, six days a week to rehab the fire-devastated hillside where it resides.
James Irvine Japanese Garden- Japanese American Cultural and Community Center, 244 S San Pedro St, Los Angeles, CA 90012
Entry to this park is free year-round, and it features a 170-foot stream, which is perfect for quiet moments in the middle of the bustling city.
River Garden Park- Los Angeles River Center and Gardens, 570 West Avenue 26, Los Angeles, CA 90065
Established more than 60 years ago, the River Garden Park features mission architecture and tons of beautiful roses.
Virginia Robinson Gardens- 1008 Elden Way, Beverly Hills, CA 90210
Surrounded by 6 acres of gardens, the Robinson mansion is typically used for weddings and events, but visitors can also book a guided tour.
[
via
]