Overdrawing your lipstick outline is the first step to big, bouncy-looking lips.
One of the greatest things about makeup is that you can use it to totally change your features without plastic surgery. You can contour your way to a new nose, or overdraw your lipstick outline to get bigger, fuller lips. The best part is, it isn't all that hard! All you need to do is literally draw your lips larger, without going totally overboard.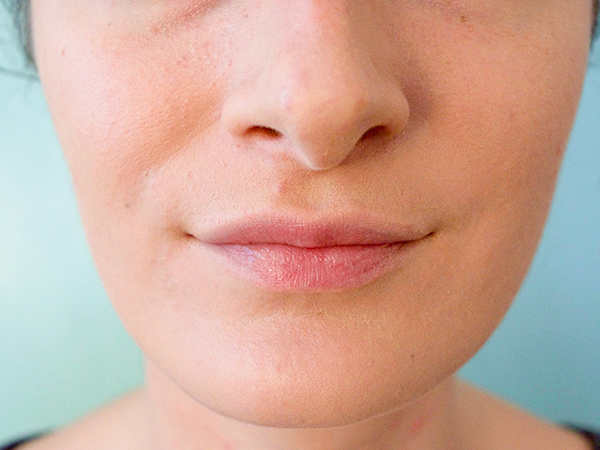 Conceal Your Lip Outline
First things first, use your concealer (or foundation) to go around the outline of your lips. It will help to be able to draw a lipstick outline based on the shape of your lips, not where the color of your lips end.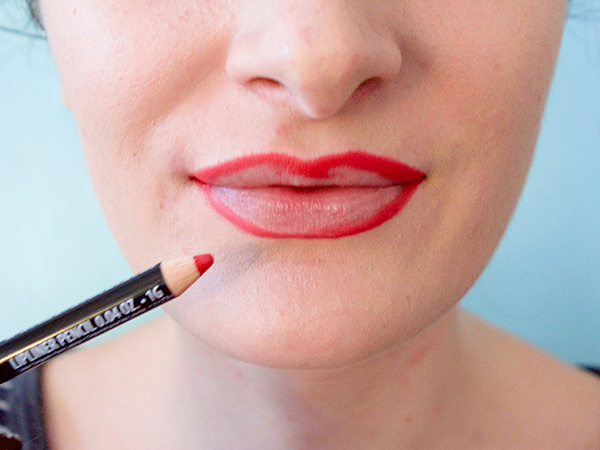 Outline Your Lips
This step is a two part-er and is what makes the biggest difference, so take notes. The first thing you need to do is work with a very sharp lip pencil. A freshly sharpened pencil will make sure you get the cleanest line possible.
Next, use your sharp pencil to draw a feathery line following the exact shape of your lips. This acts as a sort of guide. If you try to overdraw your lipstick outline right off the bat, things can get a little dicy. Having your lip line there as a guide helps to keep it in perspective. Once you have your guideline in, use the pencil to extend that line out. Make sure you keep the corners of your lips the same, that's one of the key places you can tell if someone has overdrawn the lipstick outline.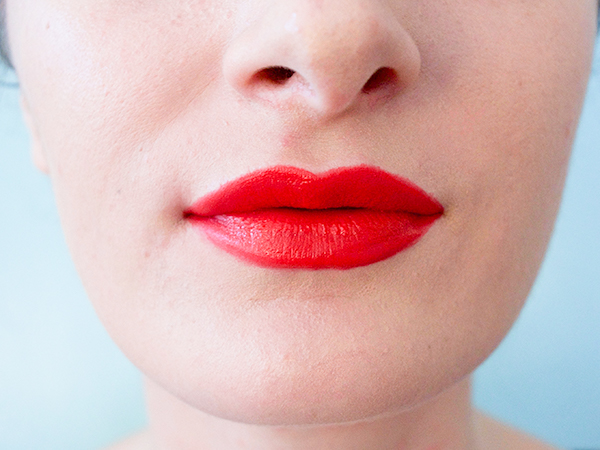 Fill in Your Lips
Then just fill in your lips with your favorite lipstick! I'm using the Makeup Geek Plush Lip Cremé in Trophy Wife. The new makeup geek lipsticks are super nice but I'm on a liquid lipstick kick and these are really comfortable.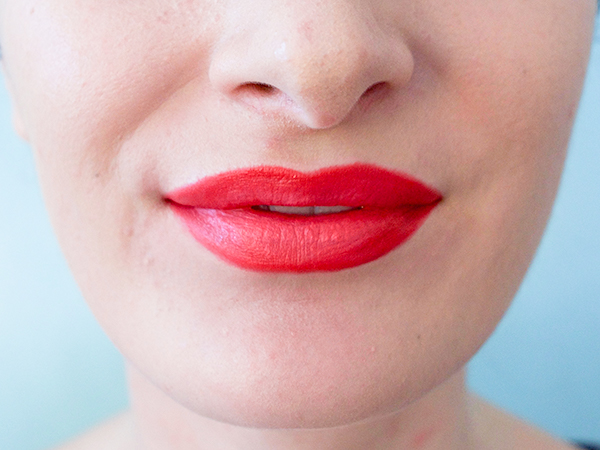 Bigger Lips Bonus
Just for fun, here are two quick ways to make your lips look even larger! The first thing is to add a highlight into the middle of your lips. It will lighten up the color a smidge, but it will also make your lips look more plump. To do this you can use a lighter lipstick or a lip gloss.
The other thing to do which really helps to sell the overdrawn lipstick outline is to add in a shadowy color below your lower lip. I take the Rimmel Scandal Eyes Waterproof Eyeliner in Taupe and draw a line right under my lip. Then take a finger and blend out the line to leave a shadow. It makes your bottom lip look much fuller by faking the shadow underneath.
Love this article? For more beauty, style, travel, and trending topics check out The Luxury Spot on Facebook. Like us and we'll love you back!