Rick Owens is stunning people at Paris Fashion week with human backpacks on models.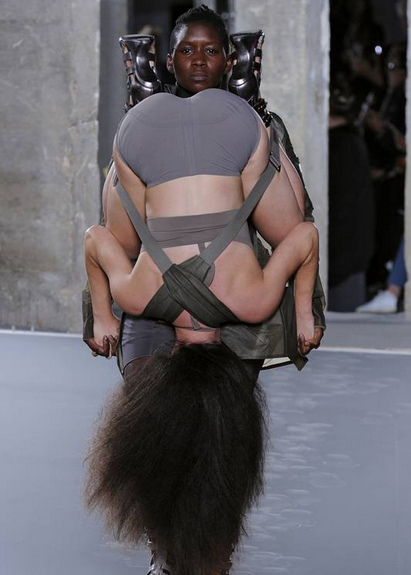 Earlier this year, Rick Owens sent male models out on the runway with their dicks hanging out. I can't really say I have a problem with that, even though I think soft dicks look like sad little ant-eaters most of the time. In a bid to outdo himself, for his RTW Spring 2016 collection, he sent models down the catwalk wearing other models as human backpacks.
If you are asking yourself 'what the fuck', then congratulations, you have taste. Right now there is a lot of art out there that I just don't understand. To me, something isn't edgy or cool just because it hasn't been done before, you have to put some thought into it, for Yeezus sake.
READ MORE: Five Trans Models to Watch
In fact, I find this so pointless and tacky, it wouldn't surprise me at all if it were Kanye's idea, and he was just using Rick Owens as a human shield for his distracting 'creativity'.
Either way, Rick Owens definitely made a splash at Paris Fashion Week, which I guess is exactly what he wanted.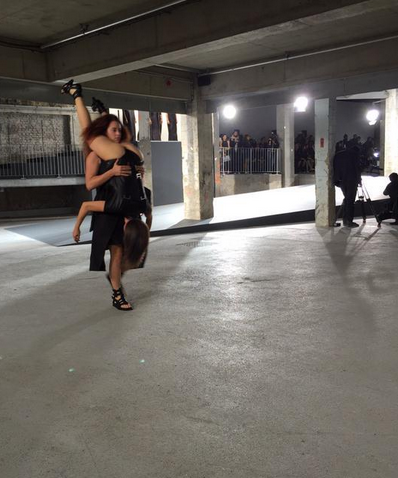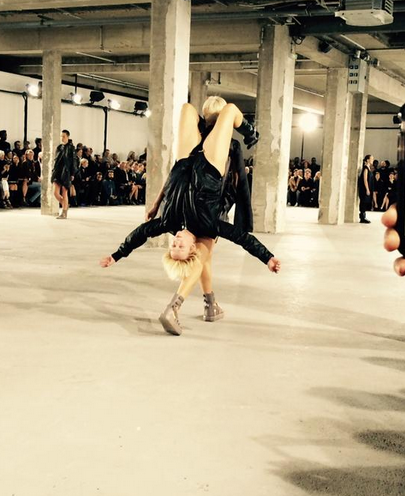 [
via
]