Germany will soon be the first country to allow parents to decline choosing a gender for their baby, offering official 'transgender birth certificates.'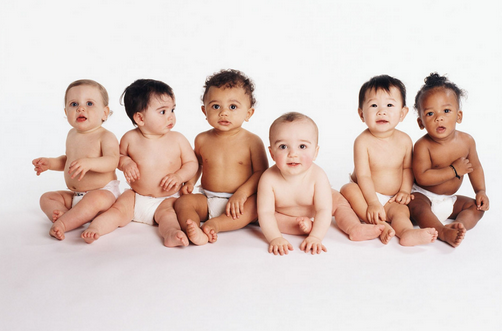 I know I'm not alone in saying this, but I am really excited about the way the world is responding to the transgender movement right now. Shows like RuPaul's Drag Race, movies like TransAmerica, and people like Laverne Cox and Caitlyn Jenner have really paved the way for all the struggling transgender people out there. If you think it's an easy, fun, or glamorous life you're way off the road to reality.
It's really an incredibly bold thing to see them acknowledged and on the road to mainstream acceptance. Surprisingly, Germany is actually taking up this cause, and on November 1st it will become the first country to allow parents to leave the 'gender box' unchecked on birth certificates.
READ MORE: In This Village, Kids Grow Penises at Puberty
The goal is to create legal recognition for intersex individuals, as well as children born without clearly defined genitalia.
"This will be the first time that the law acknowledges that there are human beings who are neither male nor female, or are both," stated University of Bremen law professor Konstanze Plett. "People who do not fit into the traditional legal categories… We will have fellow human beings with no sex registered. They can't be forced into either one of the traditional sexes in these other contexts."
Say what you will about it, but this is one small step in facing the fact that transgender people exist all over the world and don't deserve to be ignored or discriminated against, for any reason.
So now Germany has done two things right. The first is obviously Michael Fassbender. If you were thinking of blood sausage, no, that's still disgusting and totally on my shit list.
[
via
] [
via
]