Ladybeard is a bearded cross-dressing Australian pop star in Japan.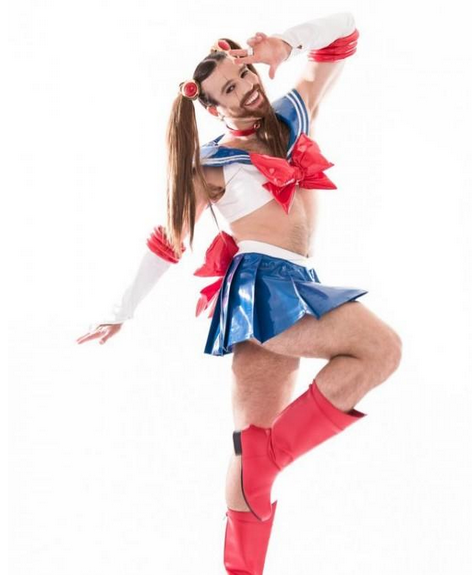 Since you all probably know how entertained I am by all the fuckery that comes out of Asia, I won't bore you with those details. The short version is basically that all sorts of weird, bat-shit things come out of Asia, and Ladybeard is hardly an exception.
Originally born Richard Magarey in Australia, Ladybeard wasn't born until the random day that the wrestler decided to wear a tiny Lolita dress with pigtails to one of his matches in Hong Kong. The audience loved it, and he was quickly advised to move to Japan to pursue a career as a cross-dressing pop star.
READ MORE: Guy Fails Miserably at Wearing Heels for One Day
Magary made the bold move, and started performing heavy metal covers of Cantonese pop songs dressed as a Japanese baby prostitute. The crowd ate it up, and he hooked up with manager Naoko Tachibana, Japan's leading photographer for cross-dressers. Working with Tachibana allowed him to expand his wardrobe, and his repertoire, and now he is taking the Internet by storm, one photo at a time.
The moral of the story is: I'd hit it. Would you?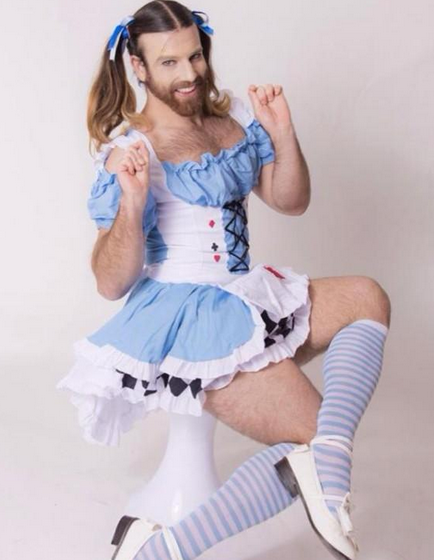 [
via
]