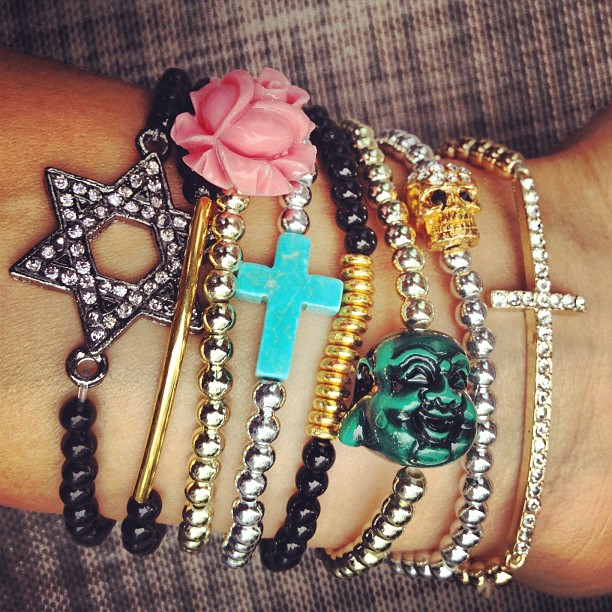 I'll be honest, there's nothing I love more than a good arm party, well, other than affordably awesome jewelry that is! So to get the scoop on how to layer bracelets like a total pro, I thought, who better to ask than self-proclaimed accessory fiend and founder of  funky, fun online accessories boutique Required Flare, Sai De Silva? Here, she spills her tips on how to create your own fabulous arm party in style:
1. Stick to one arm.
Piling bracelets on both arms is too distracting so stick to layering on one arm. If you want to dress up both wrists, keep one arm simple with thinner bracelets or a watch.
2. Play dress up with your watch!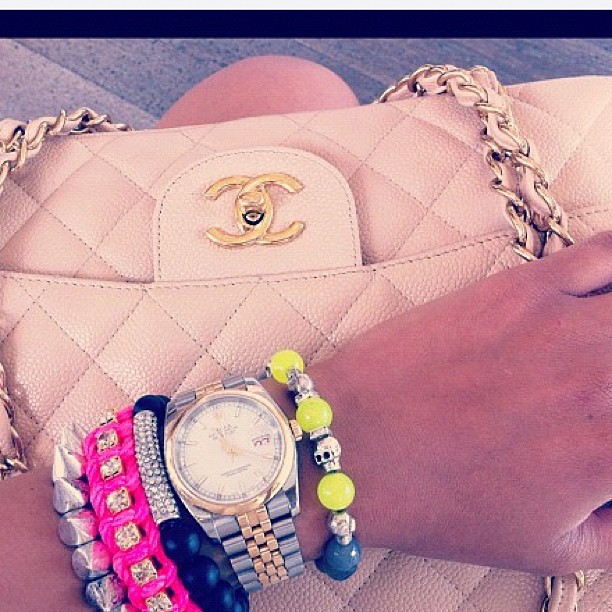 Stacking a few pieces on either side of your watch always makes a statement and never goes unnoticed.
3. Remember: thin, stretchy beaded bracelets or pull-tie bracelets are great for stacking.
You can stack as many as you like and not have to worry about them shifting up and down your arm every time you move. They are dainty and feminine, perfect for the office.
4. Stack with a theme.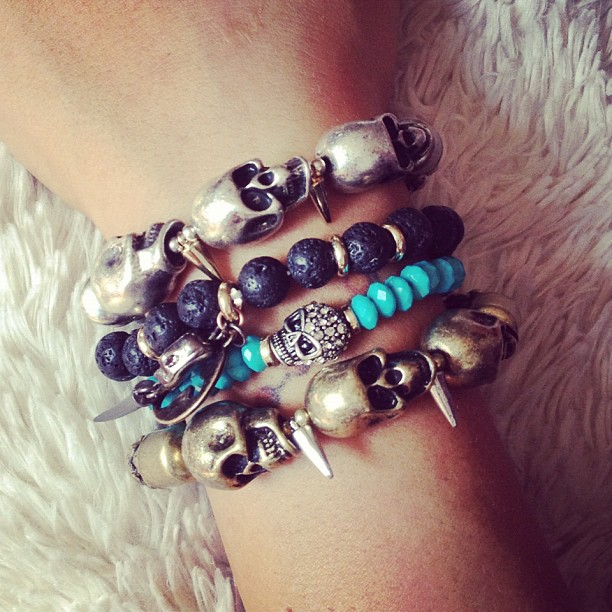 Stacking with a theme is always fun. Try to incorporate pieces within the same color family for a chic and pulled together look.
5. Don't be afraid to mix and match your metals.

This trend is huge right now.  Whether it's colors, finishes, shapes or sizes, the possibilities are endless. Stacking should highlight your personality and style so be daring but comfortable and you'll be surprised at what you can create.