If you can't think of another way to say something, send potato parcels. No message is better delivered than by way of carbs (fats and proteins tend to agree).
We are living in an age where communication is constantly changing. Whether we are talking about text messages, Snapchat, Instagram, Facebook Messenger, or Whatsapp (the list goes on), it seems like every day there is a new way to communicate. The company that created Potato Parcel decided to kick it old school and come up with a non-digital way to send messages in a modern world. Potato parcels are exactly what they sound like; messages, written on potatoes, sent on your behalf to whomever you are trying to communicate with.
The idea is that you would send a potato parcel to anyone in your life in lieu of a card or letter. It may seem like a gag gift, but potato parcels are kind of taking the Internet by storm, and they are all over Instagram. And can you really eat a Hallmark card when it's done? No, and that card will never become a satisfying carb for you to lick, taste, chew, and bond with.
READ MORE: Fuck Off Sandals Give Everyone Your Most Important Message
So if you are looking for the perfect way to break up with someone, wish someone well, or evict someone from their overpriced Soho apartment, the quirkiest way to do it is with a potato parcel. If it's bad news, they still have the ability to fall back on a comfort carb.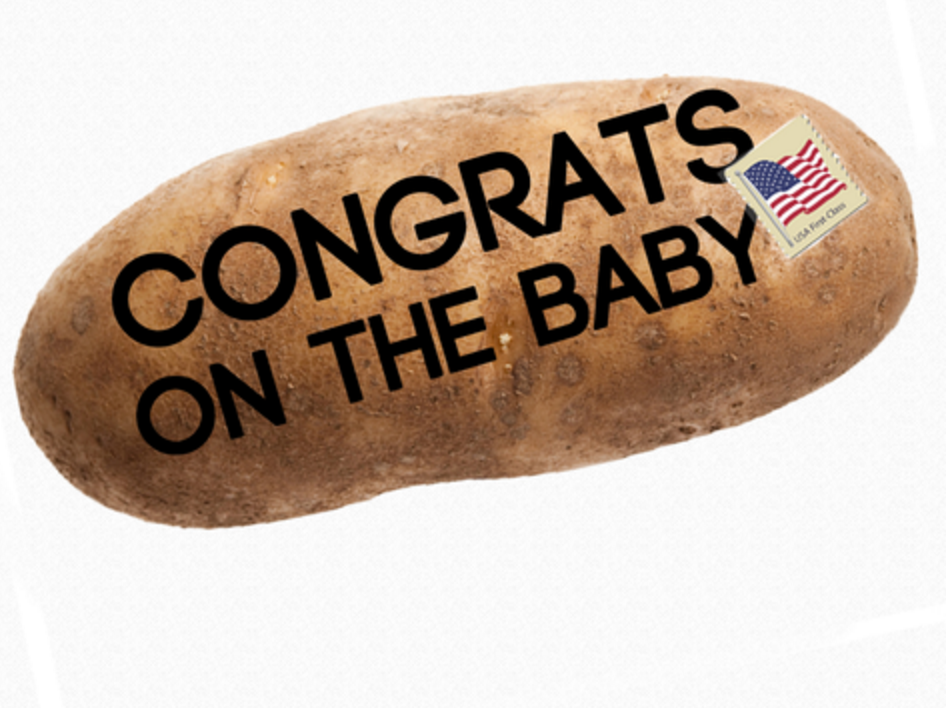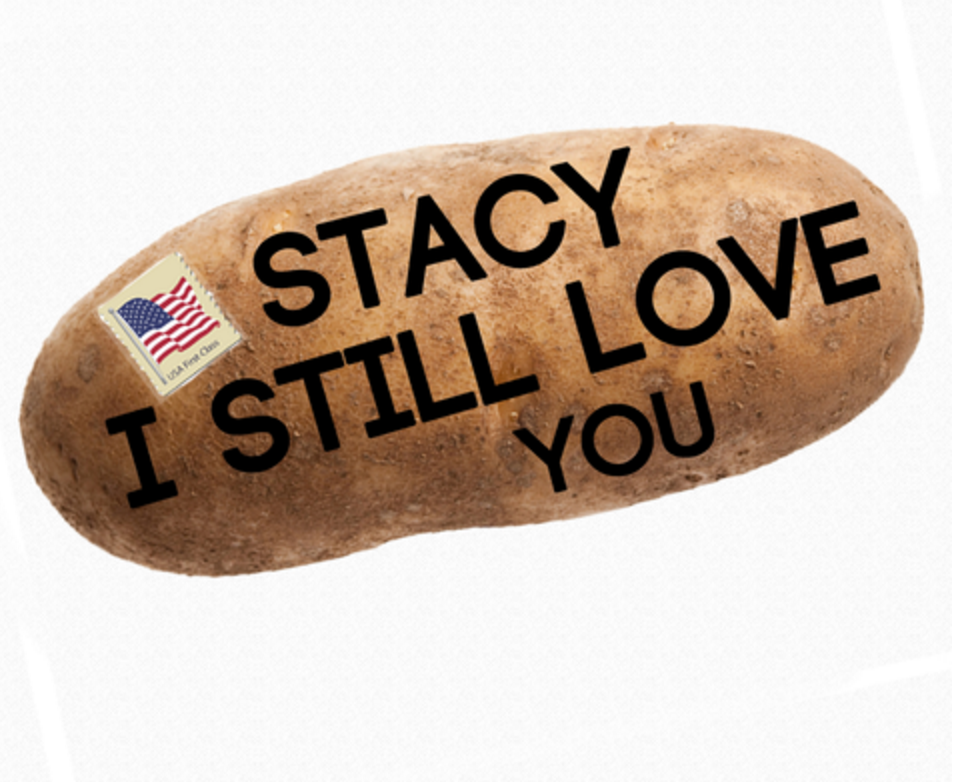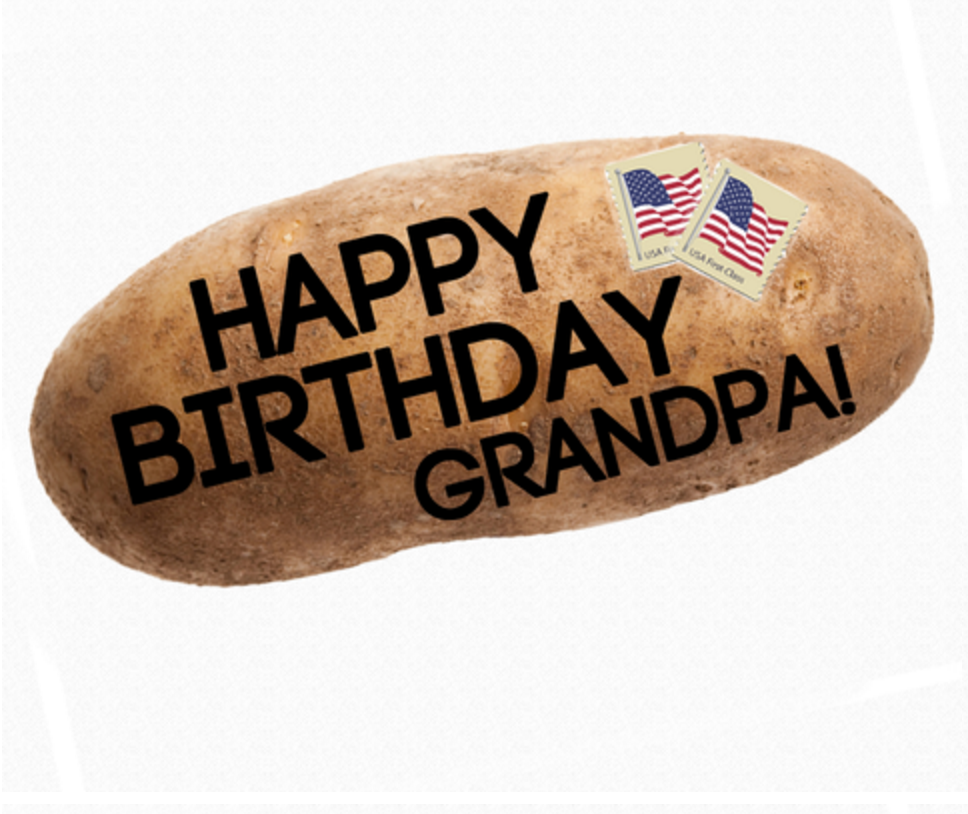 [
via
]