We love Sephora to shop for all of our fav luxury skincare brands. But don't overlook their own signature line of cosmetics!
Sephora's Tinted Moisturizer is on sale for $9 (originally $18). A definite must-have for these winter months. Not only will it moisturize dry skin from the cold, but it also adds a hint of color – just enough to create a glowing complexion until the sun and warm weather is back!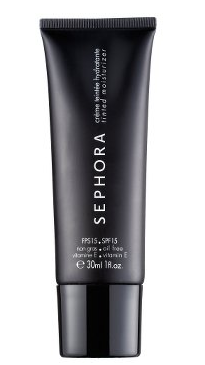 And take advantage of the freebie samples with every order … and free shipping off of any orders over $50!