Yes, there are solutions for pimple scars.
Acne scarring is just adding insult to injury, whether you've suffered from typical or fungal acne varieties. Acne can be an annoying, painful, downright demoralizing thing to deal with (even if you've tried all the unusual methods like spearmint tea, turmeric, and probiotics). Then, just when you think your skin is clearing up, you can see the leftover pimple scars.
How to treat pimple scars
First and foremost? Getting that acne under control. The best way to not get pimple scars? Don't have pimples! We're well aware this is easier said than done. Dr. Zeichner, Director of Cosmetic & Clinical Research in Dermatology at Mount Sinai Hospital in New York City, has a few tips for busting acne's butt.
He says "if a patient is developing scarring it is important to get acne under control as quickly as possible." Dr. Zeichner says effective treatment can improve acne symptoms and minimize the risk of pimple scars. "A prescripion medication called Epiduo Forte decreased acne over 24 weeks and reduced the risk of depressed acne scars in patients with moderate-to- severe acne."
If you're going drugstore before dermatologist, Dr. Zeichner suggests looking for products that contain benzoyl peroxide, just be sure to use white towels. His favorite drugstore pick is the Neutrogena Rapid Clear® Stubborn Acne Daily Leave-On Mask which can be used to treat the full face.
But if your acne is under control, what can you do about leftover pimple scars?
If you have depressed acne scars (sometimes called pockmarks) we suggest pinpoint concealing, and visiting your favorite dermatologist. If your scarring is of the flat, discolored variety there are a lot of products you can try.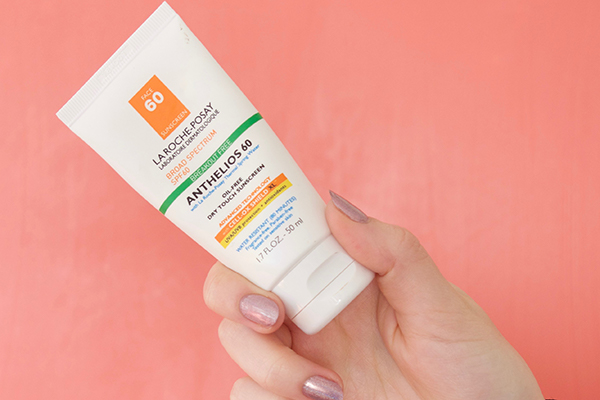 Our number one tip is to start wearing sunscreen, daily, if you haven't already. Nothing good is going to happen by getting a tan over a scar. We love La Roche Posay sunscreens, as well as the Biore Aqua Rich Watery Essence.
Next up? Exfoliation. Helping to gently get those cells turning over is a great thing for acne prone skin, and personally, I've found it particularly helpful for fading pimple scars. My go-to right now is The Ordinary Lactic Acid serum, but I'm also a fan of Pixi Glow Tonic, Nip + Fab Glycolic Fix, and Cane + Austin Retexture Pads.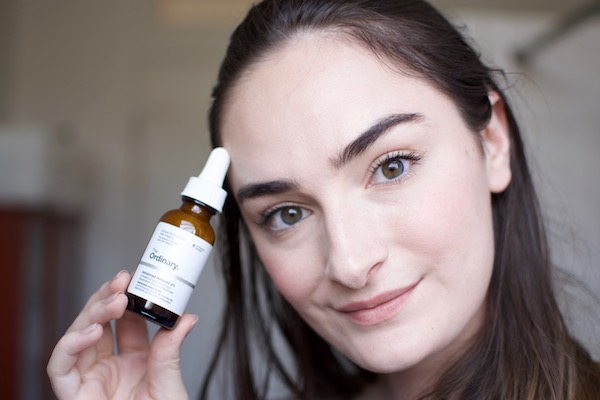 More good for your skin choices include retinol and vitamin C serums. I'm on The Ordinary 2% retinoid team right now because it's gentle on my sensitive skin. But you could always see a dermatologist for legit retinol.
Treating pimple scars can be a long process. Once they're there, they don't tend to want to leave. We suggest starting slow, adding one product in at a time to make sure you won't irritate your skin. Sending you love and sunscreen on your acne scarring journey.
Love this article? For more beauty, style, travel, and trending topics check out The Luxury Spot on Facebook. Like us and we'll love you back!