All the cool kids nowadays are abandoning their booble-eyed goldfish and bitchy bettas in favor of something a little more dangerous and sexy. Not only is a pet jellyfish a more unique option, it's also better from a decorative standpoint.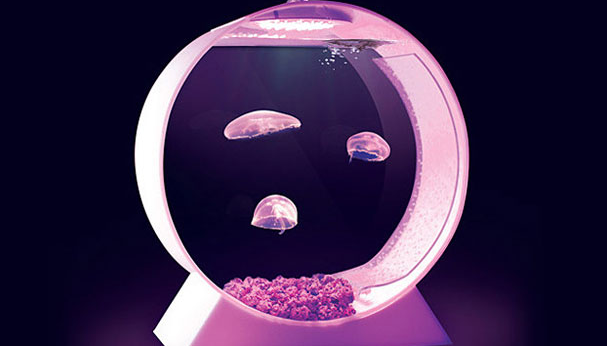 The goal with any type of tank system is to add a little bit of the exotic to your interior. Jellyfish are obviously better conversation starters than boring old guppies, and they add a level of visual interest that you just can't achieve with a regular old fishtank. Typical tanks cannot sustain jellyfish because of the filtration systems, but this desktop tank solves that problem swimmingly. Wow, that was a horrible pun.
So if you are looking to add a little life into your interior but believe (and rightfully so) that betta fish are for people who live in dorms and survive on Ramen and Jagermeister, you should probably look into a jellyfish tank.
[
via
]
After all, why wouldn't you want a pet that could immobilize you with a single touch?