Crop tops are red carpet ready, but are you?
Oh you ladies and your crop tops! It all started with the ladies of beach towns just walking around in loose shirts that didn't fit, and turned into a full on fashion statement. What once was reserved for those who didn't know their shirt size, has made its way to the red carpet. If you're looking for some ways to make your outfit a little more sexy, but still safe, we've got some tips.
READ MORE: Bitch Stole My Look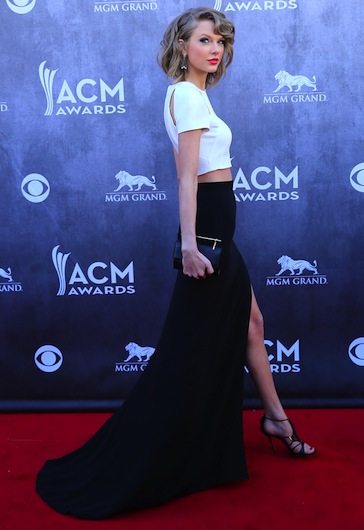 Taylor Swift looks flawless at the ACM Awards. If you're going somewhere classy, pair it with a full-length skirt with a slit. It adds some sex appeal but doesn't show too much skin.
[via]