According to sources at E! News & People Magazine, the holiday cheer will not include the love of  my fav Hollywood golden couple… Reese Witherspoon and Jake Gyllenhaal have broken up after dating for about two years.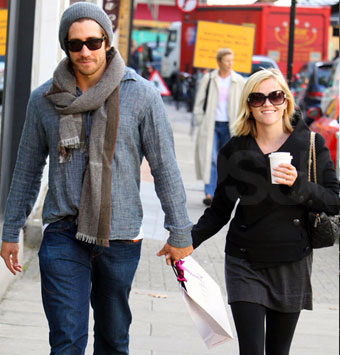 People.com reported the couple went their separate ways about two weeks ago, but their representatives denied the account at the time.
E! News Tuesday cited unnamed insiders as confirming the report is true, however. The program also noted on its Web site that Witherspoon and Gyllenhaal's publicists are now declining to comment on the story.  However, the release of a PSA of Gyllenhaal & a seemingly emotionally unstsable octopus has come out just in the nick of time… encouraging children to understand the meaning of the word 'separate'.
Appropriate? Yes. Adorable? TOTALLY.

Reese, I'll gladly take on your sloppy seconds.