Woo!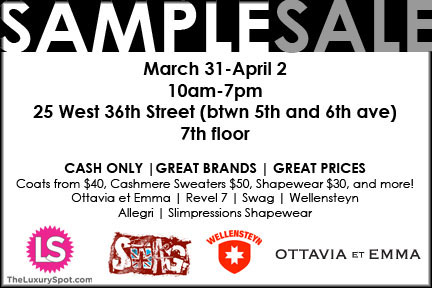 Come one, come all, bring some cashola and buy, buy, buy!  These prices are amazing:
Outerwear for Men & Women as low as $40!
Cashmere for $50!
Rocker & Surfer Tees for as low as $15
Labels found at Saks, Bloomies and more!
Oh, it's gonna be a doozie.  See you there!