If your home has been quietly and discreetly taken over by sports memorabilia, a too-large television, one too many recliners and a collection of Star Wars figures, it might be time to make a womanly stand.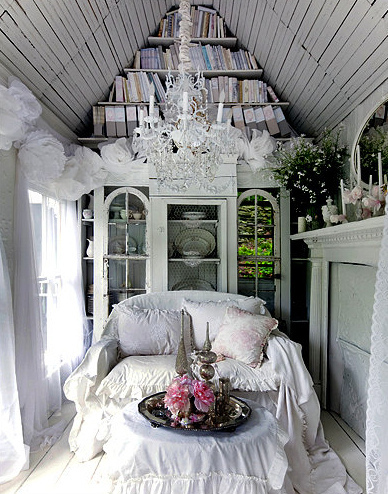 Let him know, ladies — the man cave days are over — made obsolete by the invention of the girlish grotto. Yes, you love him. Yes, you want him to be happy, but decorating the mantel in articulating Darth Maul was stepping over the line.
It sounds complicated — bringing a distinctly masculine space back into feminine vogue — but it all comes down to those most basic of design elements:  color, lighting, patterns and texture.
Sort and Attack
The first step is deciding what goes and what stays. Ideally, you and your significant other will be able to work out a design that appeals to you both. Begin by keeping any neutral elements that you feel you can work around, and removing anything that's too…tacky.
Dark-colored furniture can stay, as long as it's tasteful and in good condition. One way to tell if your man-cave couch goes or stays is to check it all over for duct tape.
Accessories that are shaped like sports equipment can go. This includes lamps, trophies, rugs, ceiling fan blades, chain pulls and switch plate covers.
Anything that was once a part of a live or fake animal can go. This means bear skin rugs, moose heads and fish-on-a-plaque, especially if they break into song when you walk by.
Floor coverings in the form of area or scatter rugs can stay, so long as they're solid-colored or simply-patterned.
Masculine window treatments, such as vertical blinds, should come down.
Pool tables, pinball machines and mini fridges need to find a new home, as do framed sports jerseys, baseballs encased in Plexiglas and the pennant from hubby's high school quarterback days.
Start Anew
Take a look around at what you have left and decide how best to move forward. One way to make a room feel more feminine is to open it up with light wall colors, natural light and soft, colorful fabrics. Find an inspiration item such as a pillow or painting, and pull colors from that to decorate the rest of your space. Once you have your color palette in mind, there are four easy and affordable ways to make a masculine room look more girly:
Add feminine window treatments. Steer clear of room-darkening, heavy drapes and opt instead for a simple valance, balloon shade or curtains made from a high-quality designer fabric. Large, sprawling prints are currently trending in the world of window dressing. Go for a bold pretty floral, paisley or chevron in a muted feminine tone such as raspberry or peach.
Bring in colorful, vintage art. Old quilts add color and history to a space. Choose a pattern that's ultra feminine such as the double wedding ring or Grandmother's flower garden and mount it full-size on an accent wall. Framed vintage doilies also add a touch of romance to a room. Display them in small groupings behind a couch or in a softly lit corner above an overstuffed chair.
Accessorize. Bring in varied patterns and textures of throw pillows — chenille, tapestry, light-colored suede and white leather — and position them against a soft, cozy micro-fleece throw that you've tossed across a corner of the couch or bed. Change out sleek, modern picture frames with more ornate, decorative versions. Introduce fruit- or floral-scented candles into the space and nestle them down in sand inside elegant apothecary jars. Toss in a handful of colorful sea glass. Or line a mantel with small succulents growing in cracked china cups.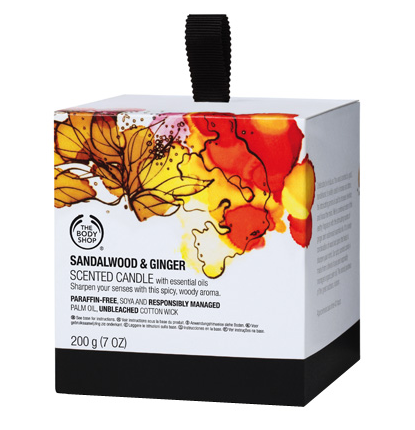 Add romantic lighting. Once the sun goes down, light your space with a variety of wall sconces, table and floor lamps. Use low-wattage bulbs to give the space a cozy, intimate feel.
Taking the "cave" out of man cave isn't that difficult when you lighten things up a bit and add a touch of color here and there. Working with your partner to refine and streamline the look of the space you must both share is the key to cultivating both a room and a relationship that work.
About the Author: C.Wright is an interior design and blogging fanatic – she loves to come up with new ideas for her home and share them with the rest of the world in a blog post. When she isn't decorating or blogging, she is usually in the kitchen making something delicious!