These cats flattened on glass tabletops will brighten your day.
I have never understood exactly why The Internet loves cats so much, but I am always happy to jump on the bandwagon when a new cat fad begins. On the off chance that you aren't a cat person, the one thing you should know is that every cat owner should own a glass top table. The reason for this, is that cats look absolutely hilarious when they are flattened out and smooshed on glass. Not only will a cat smooshed on glass provide hours of entertainment for you personally, but if you manage to snap a pic, your cat could totally become internet famous, since smooshed cats are totally a thing.
READ MORE: Hairless Cats Living the Thug Life
If you've ever seen a wet cat, you can probably understand why this is so funny, since cats are mostly made up of 90% hair. When wet or flattened, they take on an entirely different shape, made even funnier by those four adorable little paws.
So if you have a cat, I urge you to take a smooshed cat pic and upload it to Reddit. If you don't, just enjoy these pictures. If they don't make you laugh, nothing will.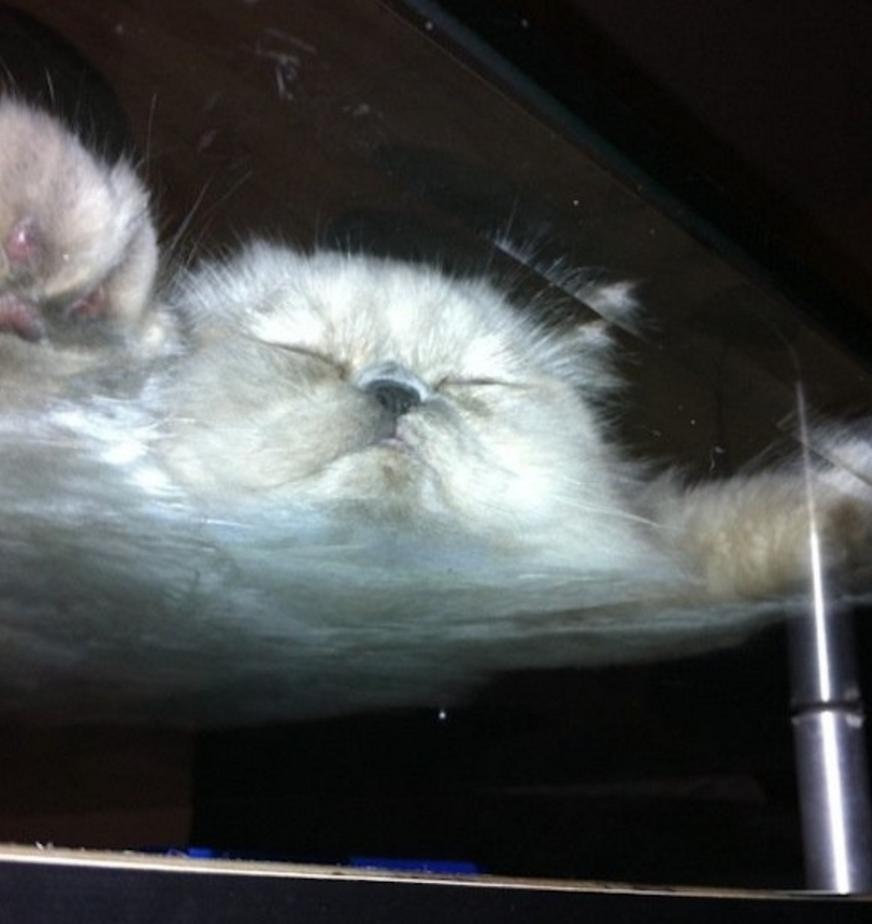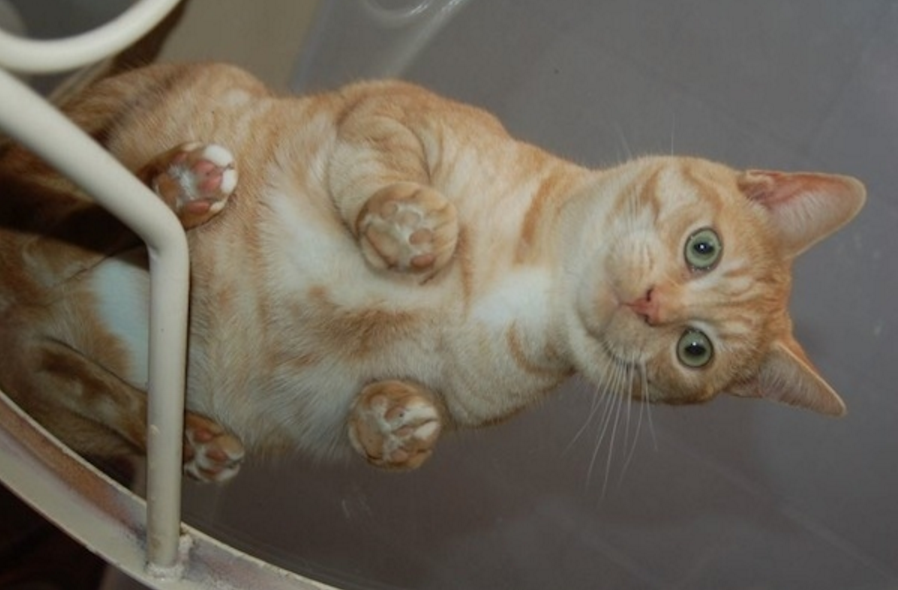 [
via
] [
via
] [
via
]